All or Nothing: Tottenham Hotspur
Editor: Duncan Hill
72 Films for Amazon Prime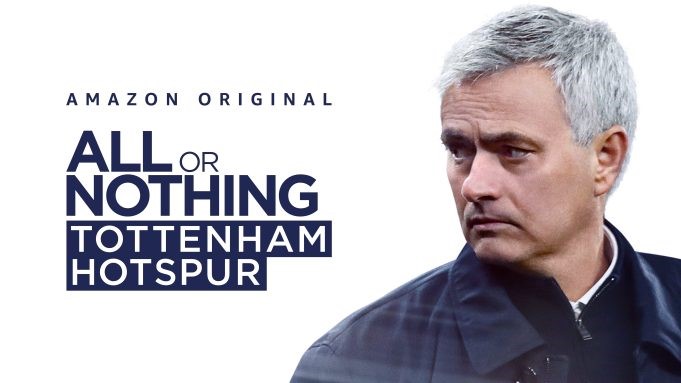 Amazon Prime Video have announced the release date for the new sports documentary series All or Nothing: Tottenham Hotspur 31st August 2020.
Fans will be shown unprecedented behind-the-scenes footage documenting the downfall of Mauricio Pochettino, who was dismissed from the club in November 2019, and the swift arrival of Jose Mourinho. The highs and lows will be documented throughout, with a clear focus on Mourinho as the ringleader of the operation.
Editor Duncan Hill who worked on Eps 1, 7 and 8 said "It was a very challenging project with a huge amount of rushes to navigate but with a crazy, unprecedented season, there were some amazing diamonds to be found in the rough".
All or Nothing: Tottenham Hotspur will be available on Amazon Prime Video in the UK from 31st August 2020. Three episodes will be released that day, with the remaining episodes to follow