Ambulance (Series 11)
Dragonfly for BBC One
Exec Producers: Simon Ford & Peter Wallis-Tayler
Editor: Ben Burgess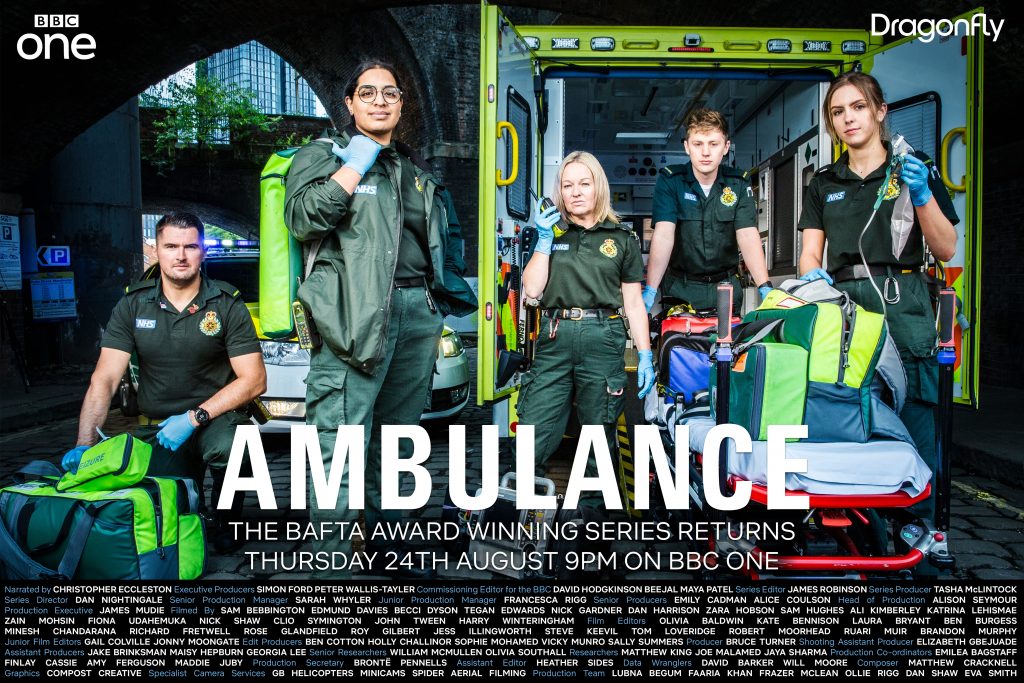 (Photo credit: Dragonfly Productions)
The observational medical documentary series is back on BBC One with a new instalment, produced by Dragonfly and following ambulance services in real time throughout the UK.
Ben Burgess is no stranger to blue light and was very excited to join the editing team on this series. He cut episode 3 which follows the night shift facing an infectious disease outbreak at Fairfield General Hospital. Ben told us he had a good experience working on the show:  'It was definitely a challenge, because the possible combinations of stories is seemingly infinite and the USP of the show – in which you create 'islands of real time' – provides a restriction which is both useful and challenging. But we ended up with an episode which everyone was happy with and which we were told is a little bit different from your 'average' episode of Ambulance.'
Follow the drama as it unfolds, tonight on BBC One at 9pm.