Billy Connolly: It's Been a Pleasure
Editor: Sean Schmolz
Director: Emily Kennedy
Indigo TV for ITV
Monday 28th December at 9:30pm ITV
Wednesday 30th December at 9.30pm STV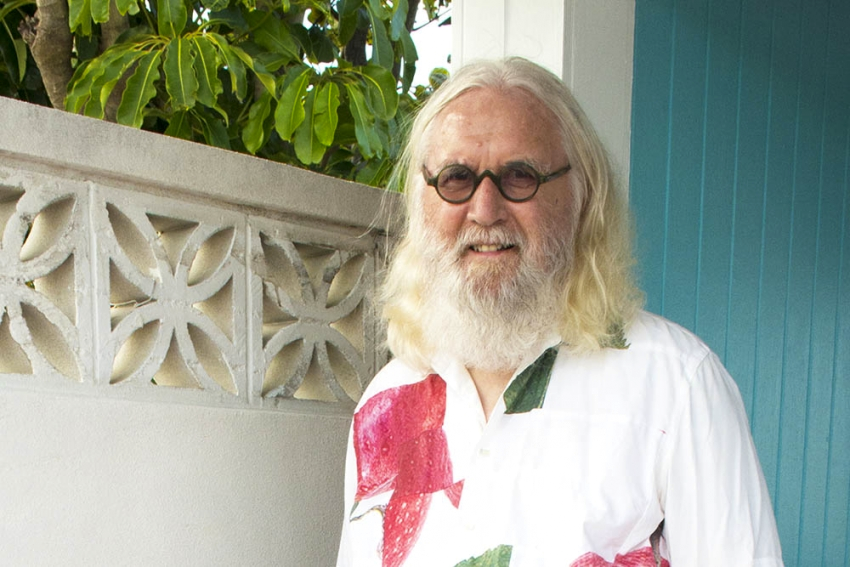 This one-hour special will debut on ITV on Monday 28th December at 9:30pm and in Scotland it will be shown on the 30th  December at 9.30pm on STV.
It marks the end of Sir Billy Connolly's incredible career in comedy, after he announced he was stepping back from live stand-up performance two years ago.
It features footage of Connolly at his home in Florida, archival footage of his greatest moments and several big names feature for exclusive chats, sharing their own personal messages and highlights from his career. The big names include Sir Paul McCartney, Sir Elton John, Sir Lenny Henry, Dustin Hoffman, Russell Brand and Whoopi Goldberg.
This was the dream edit for Sean Schmolz, he explained "Working with the most fantastic director, Emily Kennedy, and watching a comedy genius do his thing for a couple of months was a most excellent job to have. I must admit I didn't realise quite what a talented, and genuinely lovely man, Billy is. I just hope the neighbours are getting over the loud swearing and blasphemy that was rocking out from my loft!".
We are really looking forward to this one, I think we will be laughing and crying in equal measures!
Billy Connolly: It's Been a Pleasure:
ITV on Monday 28th December at 9:30pm
In Scotland 30th December at 9.30pm STV