Britain's Next Top Model- Thumbs Up Productions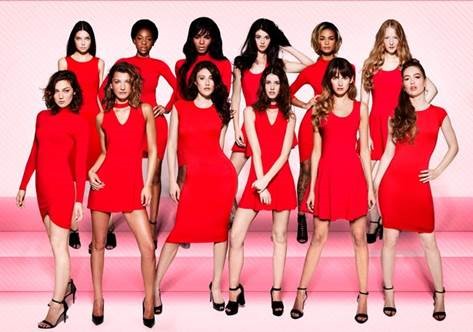 Lifetime brings back the new season of Britain's Next Top Model. Would-be-models take on challenges every week to find out who will win the modelling contract and the chance of a lifetime in the final episode.  They meet experts and celebrities from the fashion industry. The winner normally receives a modelling contract, cosmetics campaign, and a spread within a fashion magazine which also includes appearing on the front cover.
The lovely Janet Shaw edited episode 7.  Here's what she said about editing the show:
"Britain's Next Top Model is a gem. There's a great family vibe at Thumbs Up and I liked squirreling away on photoshoot montages and the likes under the watchful cardboard eyes of Elle, Abbey, Janice and the other Top Model beauties. Air-con blowing my hair as I edit. So glam. ? Good fun light hearted entertainment I've often enjoyed watching on the telly at home."
The first episode of the series is aired on Thursday 19th Oct at 9pm.