Captive- the new true-crime documentary available on Netflix. Episode 5 edited by Paul Holland.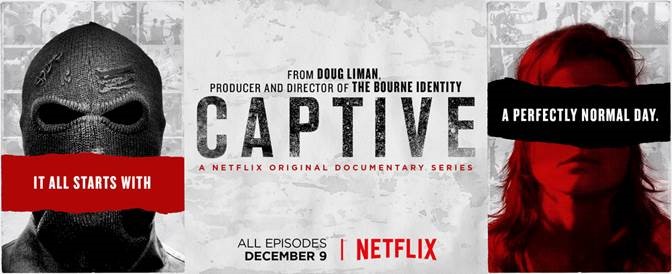 Season 1 consists of eight freestanding episodes about captives, each one set in a different country and centred on a specific hostage situation. Eyewitnesses re-tell the events of the episode and authentic broadcast footages is intercut with reconstruction witnesses they tell their stories linearly, breaking down the period of captivity day by day.
The season has an all-star team on board including Director and Producer Doug Liman ( The Bourne Identity, Edge of Tomorrow ). We are proud to say that Paul Holland edited Episode 5 – Chechnya.
"Captive" has been reviewed to have "ranks well above the typical cable-TV documentary. It is cinematic and slickly produced, with production value visible in nearly every frame and equally impressive from a journalistic standpoint". We can't wait to watch the series. Congratulation's Paul!
Available on Netflix now.