Children of the Snow Land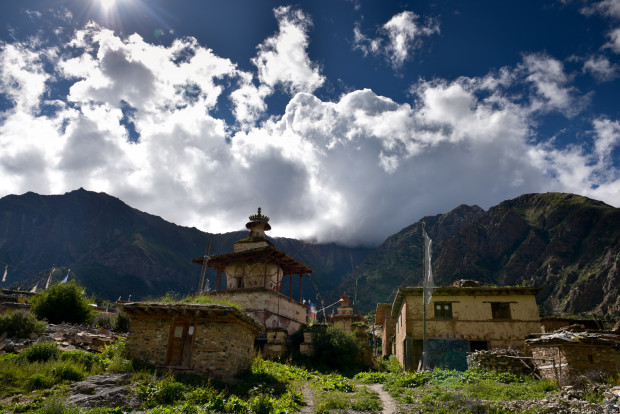 Graham Taylor edited this unique project last year and Will Adams assisted on the film too.
Children of the Snow Land was made to help the mountain people of Nepal. It tells the story of 3 children who were sent away by their families at age 4 for an education. Now aged 16, they're returning home to see parents for the first time in 12 years. By raising awareness this film can improve the situation and reconnect more children with their families.
Graham really enjoyed working on this film, he found it a truly original project that transformed over the edit. Originally, much of the footage was shot as research for a bigger budget production, but the material, filmed on go-pros by Nepalese children, had such a unique and authentic tone, coupled with dramatic events that took place during filming, that the producers and Graham decided they had to make this the core of the film. 
Over the next year and a half, with some more filming trips and 3 phases of editing, the team created a film unlike anything else.
Rooted in the go-pro footage, but with the benefit of storytelling experience of the production team, they created an epic story, yet on a personal, intimate, scale, that goes some way to depicting the difficult, moving and inspiring lives of the subjects. 
 This film will resonate with a lot of people, it's a real voyage into self-discovery. 
 The film will have a huge impact on the lives of countless children who grow up at Snowland School without any idea of their homeland and cultural identity, and perhaps help them understand why their parents had to make the ultimate sacrifice, and hand over their children in the hope that their lives and those of future generations, would be better than their own.
Directed/produced by Zara Balfour and Marcus Stephenson, Exec Producer Christopher Hird
Children of the Snow Landis now complete and will enter into festivals. It will screen in Kathmandu in December at the Kathmandu International Film Festival (KIMFF)
Congratulations to Graham, Will and everyone involved!