Eddie Hall: The Beast vs The Mountain
Editor Charlie Hawryliw
Exec Producer: Barnaby Coughlin
Mindhouse Productions for BBC3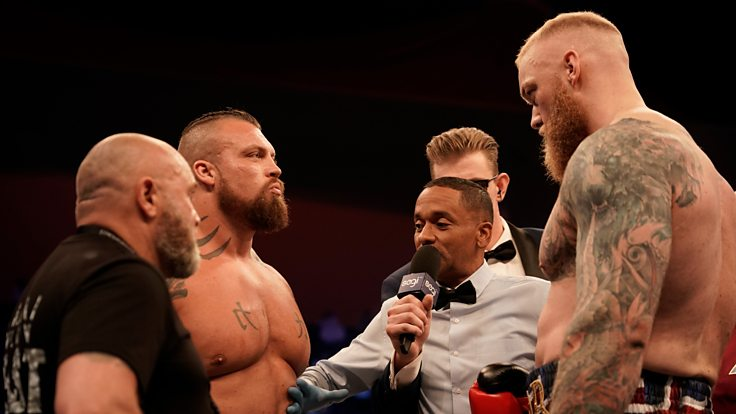 Dubbed as the heaviest boxing match in history, in March 2022 two of the strongest men in the world took to the ring in Dubai, in what was a dramatic climax to one of the most bitter rivalries ever to hit the sporting world.
Since the fight's announcement in 2020, former World's Strongest Man champions Eddie 'The Beast' Hall and Hafthor 'Thor' Bjornsson (better known as Game Of Thrones' The Mountain) had been locked in a battle that was about more than just winning – it was about honour, and above all, revenge.
Charlie Hawryliw edited this documentary  which has exclusive and intimate access to Eddie and his family in the months leading up to the fight and at the main event itself, Eddie Hall: The Beast vs The Mountain follows the highs and lows and all the laughs and tears, as Eddie balances a young family with a punishing and obsessively strict training regime, all the while battling to keep his mental health in check.
Currently available on iPlayer