Fever Pitch: The Rise of the Premier League
Storyfilms for BBC Two
Mondays 9pm. Episode one tonight – 6th September
Editor: Duncan Hill
Series Producer: Adam Hopkins, Execs: David Nath, Peter Beard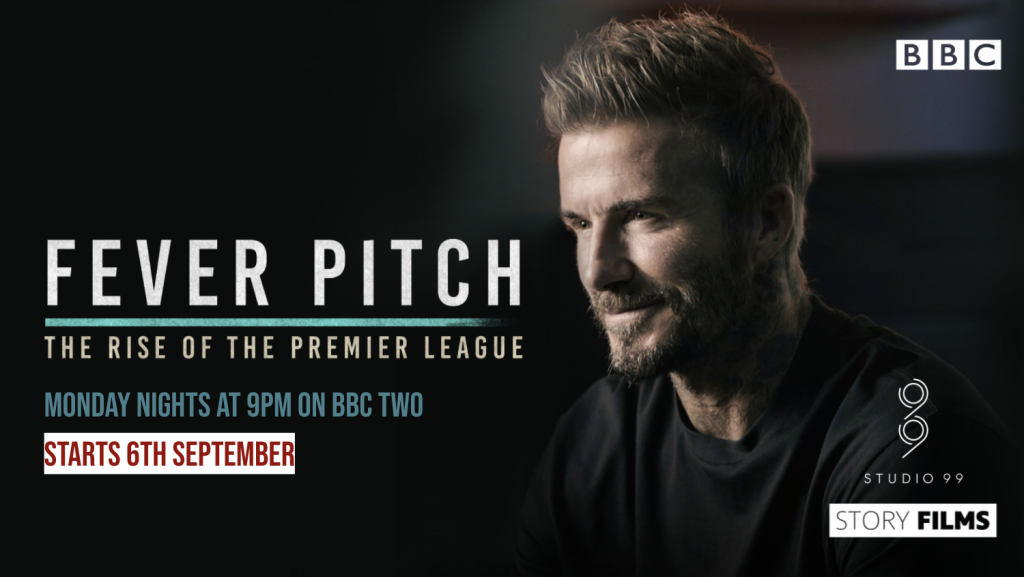 This is the story of how football's Premier League was formed, told by its stars. What began in 1992 as a controversial breakaway has become the most watched sporting competition in the world.
Duncan Hill (an Aston Villa fan) edited episodes 1 & 4 and Bahader Mattu has been working with the archive across the series.
Once Duncan had stopped crying about loosing Grealish, I asked him how he found the edit; "A lot of time and effort was spent in straddling that line between purpose and entertainment but most importantly, making sure a playfulness could flourish with the use of music and archive. It was a great team at story films to work with and I really enjoyed the experience."
Can't wait to watch the series!