Fight the Power: How Hip Hop Changed the World
Editor: Paul Holland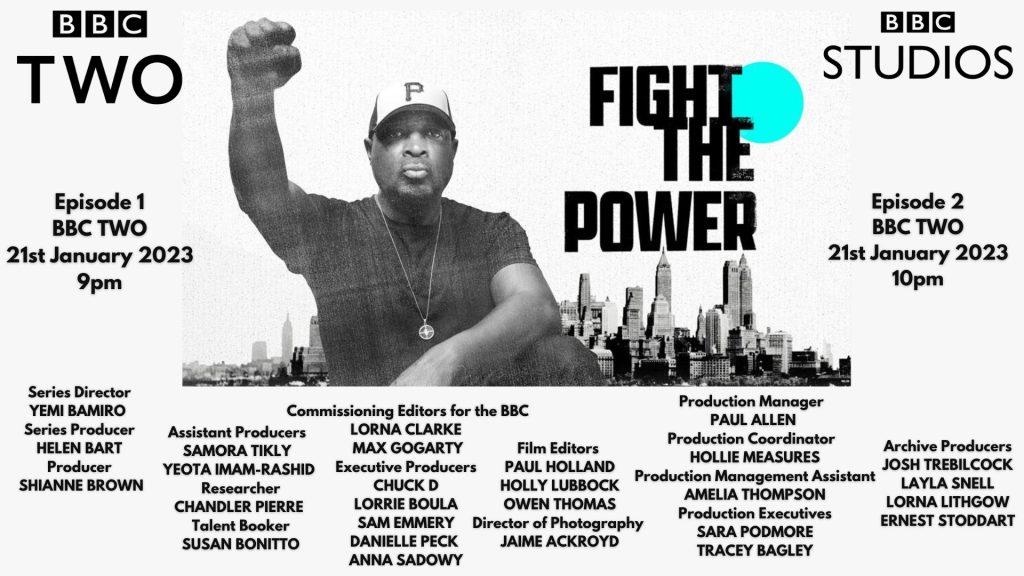 Series Director: Yemi Bamiro
BBC Studios for BBC
Produced in partnership with BBC Music, the four-part docuseries will premiere on BBC Two on the 21st January. Developed by Chuck D and his producing partner, Lorrie Boula.
Fight the Power: How Hip Hop Changed the World features insightful and intimate interviews with Chuck D and hip hop icons Grandmaster Caz, Ice-T, Abiodun Oyewole (The Last Poets), Roxanne Shanté, Run DMC, John Forté, will.i.am, MC Lyte, B-Real (Cypress Hill), Melle Mel, Fat Joe, Lupe Fiasco and more. It weaves these interviews with archive footage to tell the story of the relationship between politics and the hip hop movement and to explore how hip hop became a cultural phenomenon against the backdrop of American history.
Paul Holland is a big hip hop fan so this was the perfect project him. Speaking about the docuseries, he said "it was one of those rare jobs where the narrative didn't have to be unearthed in the edit thanks to director Yemi having a firm grip on the story he wanted to tell from the outset. The main challenges came from outside the edit suite and there were occasions when we had to fight for the cut. Ultimately everyone came on board and I'm very grateful to have had the opportunity to work on such a series".
Part one will air on Saturday 21st January on BBC Two and iPlayer.