Gazza
BBC2
Editor: Graham Taylor
Directed by Sam Collins
Executive Producers: Keith Haviland & Mark Stewart
Western Edge Pictures for the BBC Two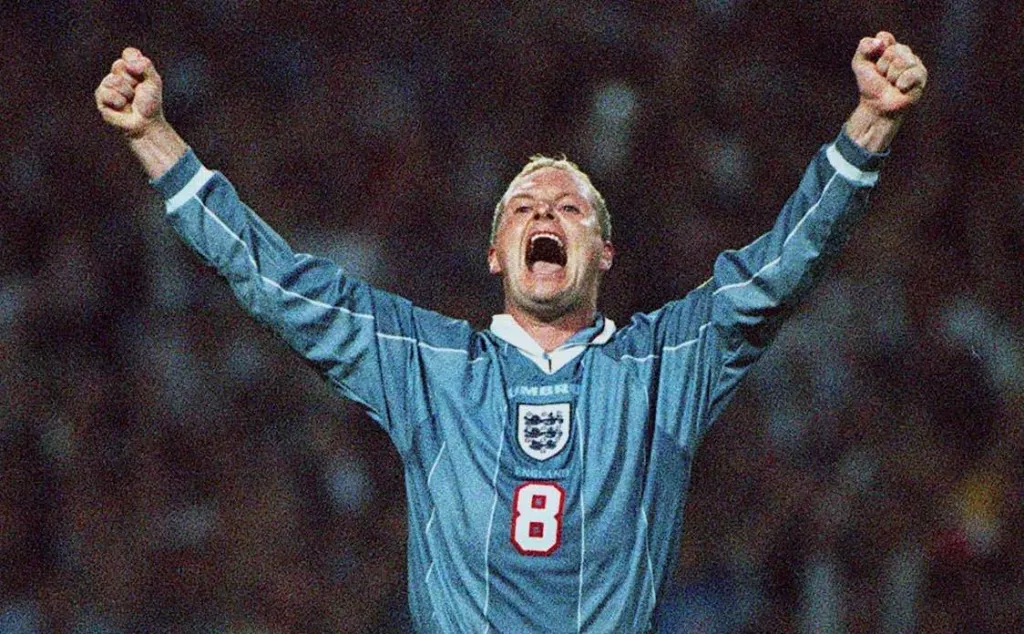 The Gazza documentary has been bubbling away as an idea since 2014 when editor Graham Taylor and director Sampson Collins first discussed the possibility of the film.
Over the next five years Graham and Sam began to find the shape for an archive film as more pieces of the puzzle fell into place and then with the BBC coming on board to provide the best possible outlet for the film, lending their journalistic integrity to the project. With pressure on public figures more intense than ever, Graham and Sam shaped the narrative into a commentary on today's culture as much as on a previous era. What emerged is a cautionary tale of the curse of fame and the commodification of people's lives into entertainment, or for personal gain, regardless of the consequences.
We spoke to Graham who said "editing the film was key to actually understanding the story, as the more we weaved the stories together, the more we found out what film we were making. Taking on the life of an icon is always tough, and people will bring their own expectations to the story. But in the end you have to chose what story you want to tell, and what the life of your subject tells you about the world we live in. The resulting film is bold and subversive, yet warm and nostalgic, asks more questions than it answers and was a dream project for a documentary film editor."
Gazza airs at 9pm on Wednesday 13th April 2022 on BBC Two and BBC iPlayer.