How to Hire a Hitman
Story Films for Channel 4
Editor: Jen Hampson– part two
Monday 20th June 10pm and 11pm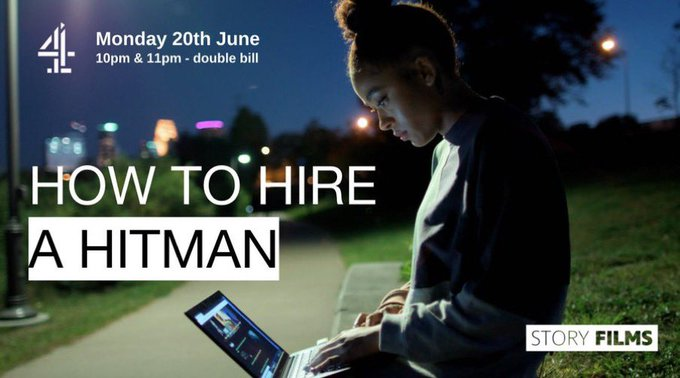 After receiving hundreds of hacked messages from a murder-for-hire online site, true-crime obsessive Yinka Bokinni journeys deep inside the dark web to find out if it's possible to anonymously order someone's death. The hacked message shows hundreds of people all over the world have been ordering hits online. This isn't gangland score-settling, either, but seemingly ordinary people who want friends, partners, work colleagues dead.
In part two, Yinka identifies a target from hacked messages in New York State, and tracks him down to see if he's still in danger and if she can help work out who's behind the proposed hit.
Jen Hampson edited part two, when asked about the edit, she said "I really enjoyed working for Story Films, it was a bloody brilliant team on this production!".  Well that is certainly nice to hear !
You can watch parts one and two of How to Hire a Hitman on Monday 20th from 10pm on Channel 4