Isolation Stories: Behind The Scenes
Thursday 7th May 11pm ITV
Editor: Matt Scragg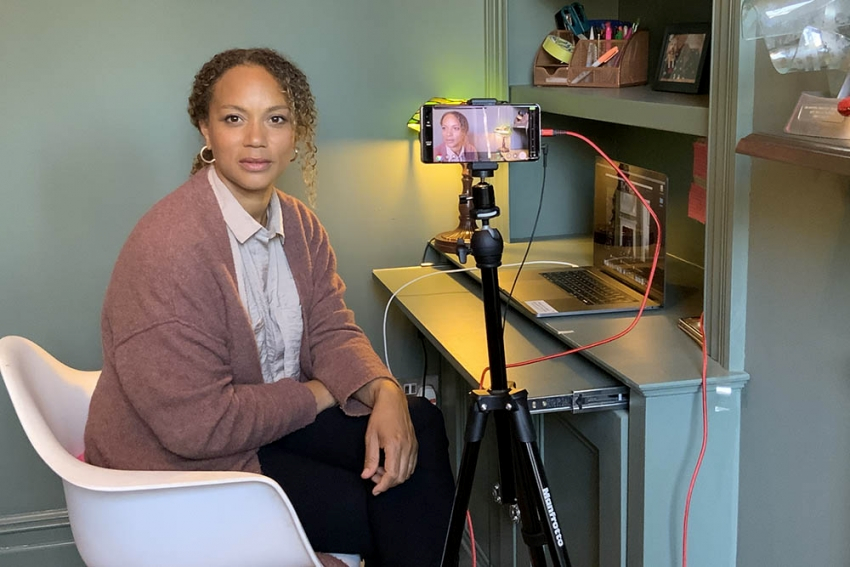 Four short films all made and transmitted during the Coronavirus crisis. But how was it done, with nobody from the crew having any contact with the cast? Isolation Stories: Behind The Scenes shows the process of the programme-making in more detail, but, in essence, the actors (and sometimes their families) filmed themselves, and the directors watched the footage on mobile phones and gave advice remotely.
Matt Scragg who edited the documentary said 'I've spent 12 straight days pulling 12hour plus days to turn around a half hour documentary. On the first Saturday I actually spent several hours just watching live as they filmed at Eddie Marsan's house and since then it's been me, the director, a couple of assistant editors and an edit producer all liaising via zoom to find footage in the hours and hours of zoom recordings from the cast's own homes (Sheridan Smith, Robert Glennister, Eddie Marsan, Angela Griffin and Darren Boyd) – as well as tons of stuff from the crew's homes too and then trying to turn it all into a show. Hard work but very rewarding because I think what we've pulled of in 12 days is incredible'. We agree Matt, what an achievement!
The series has had some amazing reviews and we can't wait to watch the documentary to see how they were made despite us all being in lockdown. Well done to Matt and the team.