Katie Price's Mucky Mansion
Captive Minds for Channel 4
Editor: Desiree Ivegbuna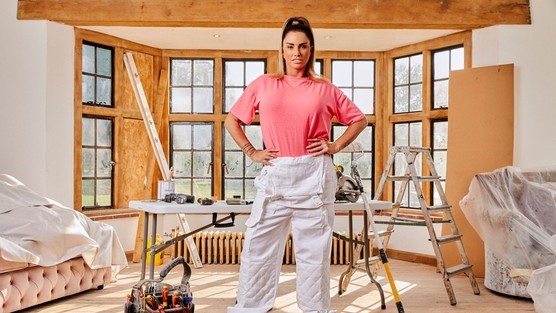 Former model Katie Price and her relatives put on their overalls and try to renovate her home, which sprawls across a huge 10 acres and has fallen into disrepair over the years. Katie tries to put her bad memories and the traumatic events that have taken place there behind her in a bid to create a `happy home and sanctuary" for herself and her family.
From designing the perfect bedrooms for her children to overseeing a kitchen makeover and replacing chimney pots, we see Katie like never before, crafting, decorating and upcycling. We also see Katie as a mum, daughter and sister as well as hearing about her journey to mental healing as she discusses hitting rock bottom and accepting the need for help.
Desiree edited one of the 3 episodes of the new factual series produced by Captive Minds for Channel 4.
Watch the first episode at 9pm on Wednesday 26th January.