Maradona: The Fall
Ronachan Films for DAZN international
Now Streaming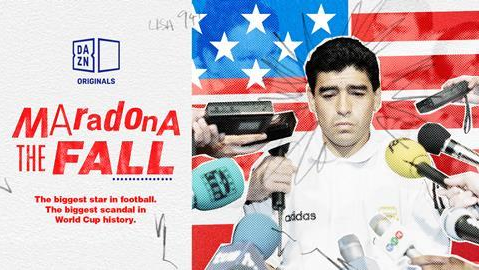 DAZN original sports doc
Matt Lowe spent 4 months cutting this feature doc about Maradona, directed by Emmy Award-winning director Angus Macqueen. It explores the story behind Diego Maradona and how he was thrown out of the USA FIFA World Cup in 1994, after failing a post-match drugs test.
It was a challenge to make this project original as so many films have already been made about the football legend. However, this project stands out by focusing on the build-up and aftermath of one of the most notorious moments in sport history, which tipped Maradona's career into its catastrophic downfall.
The film uses both original footage and archive, another challenge for Matt as the majority was in Spanish! However it delivers exclusive access to the characters at the centre of this dramatic event.
Available to stream here.