Michael Palin: Travels of a Lifetime
Editor: Myles Painter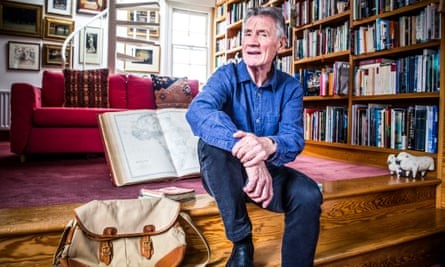 Ex-Monty Python comic and travelogue veteran Michael Palin fronts this gentle retrospective series charting his three decades making travel documentaries.
The series will see Michael take the viewer back in time to encounter the places he visited – extraordinary countries and moments from Around The World In 80 Days, Pole To Pole, Full Circle and Sahara, allowing us to experience them as he did, and hear for the first-time his untold personal stories.
Viewers are invited to reflect upon global change and how travel has evolved over time, with additional insight from other famous fans, colleagues and television travellers who have admired his work. Michael will reveal just how challenging the journeys were – both personally and professionally – and how he became one of the most influential TV travellers of our time, discovering that his thirst for adventure was shared by millions of viewers.
Myles Painter who cut episode 3 of the series, looking back at the Full Circle series said that: 'it was a joy to revisit one of my favourite programs as a child – my parents still have all the series on VHS – and spend time going through lots of rushes of the legend that is Michael Palin and listen to all his amazing stories.'
Watch Episode 3 on Sunday 18th October at 8pm on BBC2 and BBC iPlayer.