My Grandparents War
Wonderhood Studios
Editor Jen Hampson Episode 3: Emeli Sandé
Series starts Thursday 15th Sept 9pm Channel 4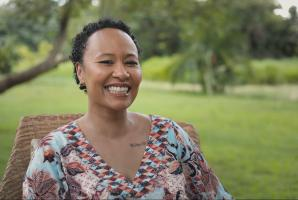 My Grandparents' War is back on Channel 4 for a second series where actors, singers and celebrities look back at their family history in wartime. It's a four-part series with episodes running weekly on Thursday at the same time, plus they will become available on streaming service All4. Jen Hampson edited singer Emeli Sandé's episode. The other famous faces are Actors, Kit Harrington, Keira Knightly and Toby Jones. Filmed in historic locations from the killing fields of Kenya to the mountains of Monte Cassino in Italy, each star re-traces their grandparents' footsteps and is deeply moved as they uncover the life and death decisions their family faced.
Commissioning Editor Madonna Benjamin says: "I'm delighted at the range of stories and calibre of talent involved in this series. As well as exploring fascinating moments in seminal historical periods, what this programme does like no other is to show audiences a side of these A list stars that we rarely see, sharing with us family stories and intimate histories that are both relatable and moving."
The series starts tonight with the Kit Harrington episode.  Jen's Emeli Sandé episode will be Episode 3 on Thursday 29th Sept.