Odd One Out
October Films for BBC One and on BBC iPlayer
Editor: Charlie Hawryliw
Director: Adam Goodall.
12th September 9pm BBC One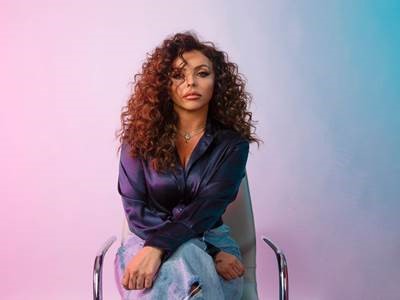 When Jesy Nelson rose to fame with pop band Little Mix, she was abused online for being 'the fat one'. Now, for the first time, she opens up about the heartbreaking effects cyberbullies have had on her life. In this intimate, personal documentary edited by Charlie Hawryliw, Jesy exclusively reveals the impact online trolls had on her mental health as she goes on a journey of rehabilitation. Allowing cameras a behind-the-scenes look at her personal and professional life, Jesy begins to understand the layers of protection she has built in order to cope with the bullies. To help her heal, she meets other victims of cyber abuse, sharing devastating stories of online trolling.
Jesy says her motivations for making the programme were to try to help others. "I'm a completely different person now, I'm a lot happier and mentally stronger," she says. "I really wanted to make this because, as much as it was a horrible experience for me, I want to make something good come out of it. I've got this huge platform – why would I not use that to raise awareness of how social media is affecting people?"
Documentary will air on BBC One and on BBC iPlayer on Thursday 12 September at 9pm.
If you have been affected by any of the issues raised in this article, you can find advice here.