Old People's Home for 4 Year Olds- Channel 4- CPL Productions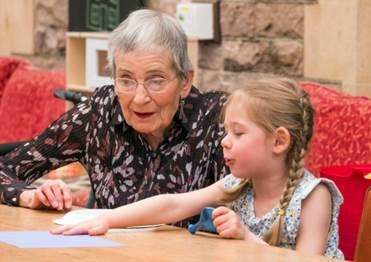 In the brand new two part series Old People's Home For 4 Year Olds, a team of scientists and gerontologists will bring together ten elderly care home residents and ten pre-schoolers for six weeks. The old and young volunteers will share daily activities designed by the experts who will measure and analyse the older groups' physical and mental progress throughout. The wonderful  Belle Borgeaud  has been working very hard on the series andedited Episode One and helped finish Episode 2.
Series Producer and Director
BENJAMIN LEIGH
Producer
ANNA ROBERTSON
Executive Producers
MURRAY BOLAND
DANIELLE LUX
TRISH POWELL
Episode 1 airs on Tuesday 1st Aug at 9pm.
See The Guardian's review here