Outed: George Michael and the Fight for Freedom
Blast Films
Director: Mike Ogden
Exec Producer: Ed Coultard
Edited by Charlie Hawryliw
6th and 7th March on Channel 4
Outed: George Michael and the Fight for Freedom,  edited by Charlie Hawryliw.  There is quite the buzz around this two part documentary, it's made the front cover of the Radio Times and it's Critics choice in the Sunday Time's!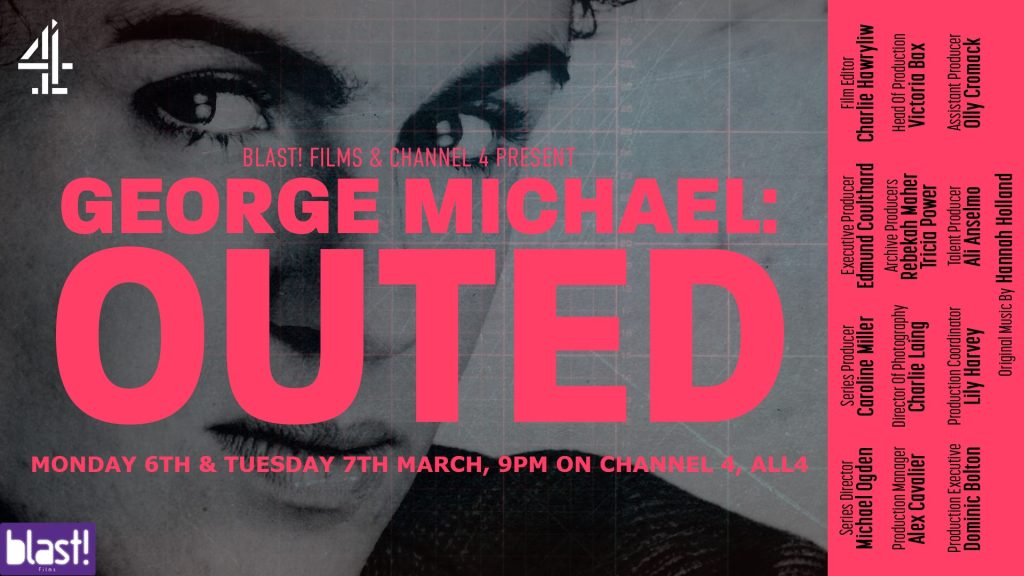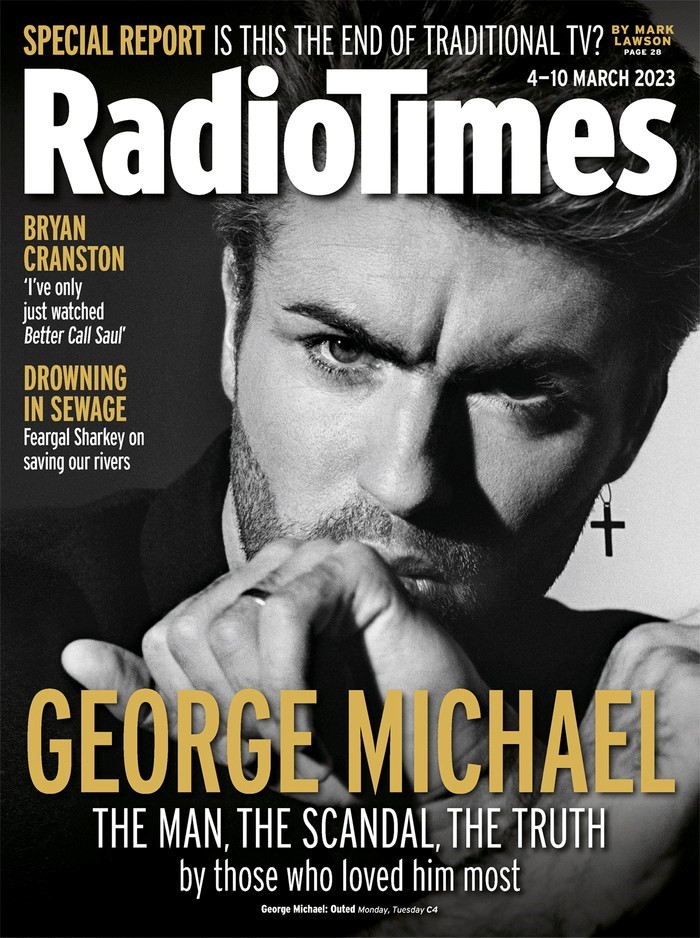 In 1998, George Michael was arrested for a lewd act in a Los Angeles public toilet. This two part documentary tells the story of how his response to a potentially career-crushing event changed history and how he refused to be ashamed, speaking honestly and risking his career and reputation. Reflecting on a time when the outing of gay men in the media was commonplace, the series tells explains the culture war between those who wanted to turn the clock back on gay rights and those who just wanted to live their lives, proud and free to be themselves. In a first for British television, the documentary will use the first-person testimony from public figures who were outed by the press, as well as journalists of the era, to unpack the history of outing and the fight for LGBT people to be out, proud and free to be themselves.
Outed is part of Channel 4's special season of landmark programmes and specials marking 50 years of Pride in the UK .This bumper season of high profile content will reflect on the incredible achievements and challenges of advancing LGBTQ+ rights and visibility over the last half century, while also platforming the diversity of identity and sexuality in the 2020s.
Charlie edited both parts of this documentary, he really enjoyed working with the team at Blast films and particularly with the series director Mike Ogden. The subject matter is something that resonates with Charlie and it felt important to him to be able to contribute to telling the story.
George Michael: Outed airs at 9pm on Channel 4 on 6th and 7th March