Outsiders
Renegade Pictures for Dave
Executive produced by Harry Lansdown, Victoria Payne and Leon Wilde
Editors: Jamie Bull, Dan Wilkes, Ian David Smith and Dave Berezai
Wednesday 16th Nov 10pm on Dave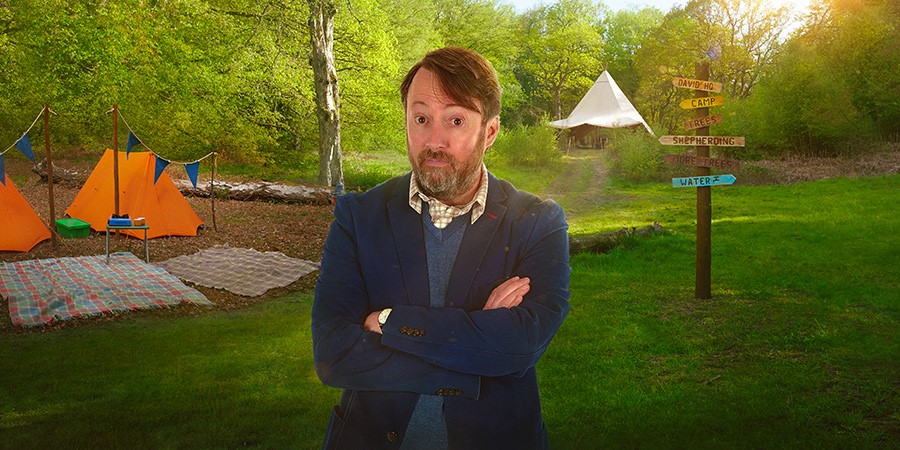 Satusfaction had a team of editors on the new series of Outsiders which sees David Mitchell challenge three pairs of comedians to prove they've got the mettle and skills to thrive in the great outdoors. The line up includes Maisie Adam, Fatiha El-Ghorri, Darren Harriott, Jessica Hynes, Phil Wang and Joe Wilkinson.
Editors Jamie Bull, Dan Wilkes, Ian David Smith and Dave Berezai worked across the series which get's Critics Choice in The Times.
Dan Wilkes enjoyed turning his hand to comedy and said "Watching these comics struggling in the forest had me laughing every day & it was a joy to work for Renegade". Ian Smith and Dave Berezai are both old timers having cut series 1. We caught up with young Dave who commented "It's always fun working on a comedy and it's always a pleasure making funny content funnier." We cant wait to watch, a bit of comedy is just what we need!
Series 2 will start on Wednesday, 16 November at 10pm on Dave.