Prince Andrew: The Musical
Hat Trick Productions for Channel 4
Executive producers: Stu Mather and Jimmy Mulville
Editor: Gavin Ames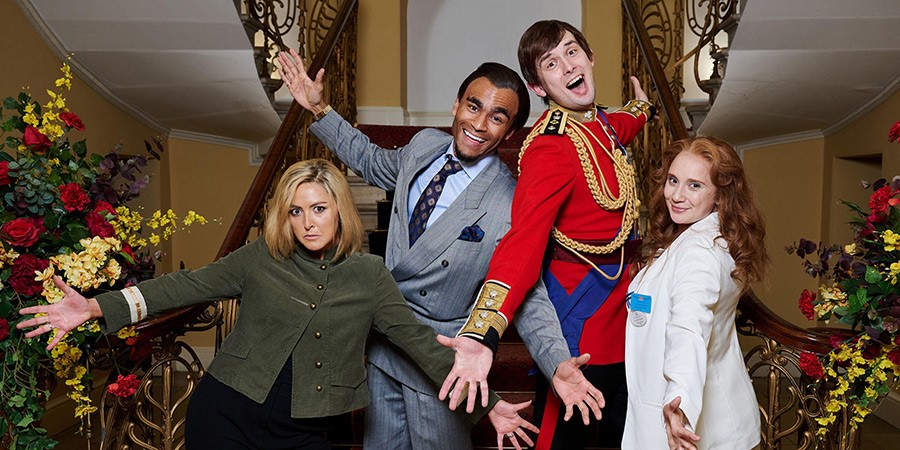 Written by comedian Kieran Hodgson, the two hour long satirical musical extravaganza features original musical numbers and sends up the life and times of the Duke of York's life from his marriage to Ferguson to the Virginia Giuffre's allegations.
Hodgson plays Andrew, with Munya Chawawa as Prince Charles and it also stars comedian Harry Enfield playing Tony Blair.
This was a dream job for editor Gavin Ames, combing his favourite things of music and comedy. He said  "This job was so much fun I don't know where to start. The show is a really interesting mix of scripted comedy, archive packages and full-on musical numbers. Apart from working with a great team the most interesting part of the process was collaborating closely with the composer throughout the edit and attending the orchestra recording session". Original music is by Freddie Tapner, who has previously worked on Nick Mohammed's Mr Swallow shows about Dracula and Houdini, with tracks including I Nailed It – reflecting the Prince's deluded belief the Newsnight interview had gone well.
The musical is part of the channel's 40th anniversary celebrations. The ladies at the Faction are intrigued by this one and will be watching!
Thursday 29th December on Channel 4 at 9pm.