Ricky and Ralf's Very Northern Road Trip
North One for GOLD
Editors: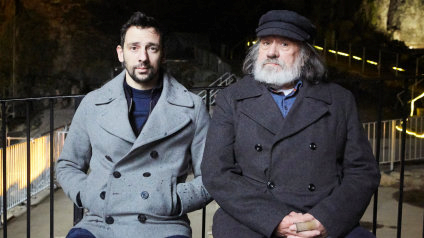 A family reunion is on the cards for Royle Family fans – with Jim and Antony coming together for a brand new six part show.
Actors Ricky Tomlinson and Ralf Little will be swapping the sofa for a campervan as they head off on a very special road trip around the north of England for cable channel Gold. The twosome will bring their usual comedy stylings as they travel, where they'll share memories, entertain each other and along the way discover just what sets the north apart from the rest of the UK.
Roy Williams edited Episode 6, Manchester and Liverpool. This was great for Roy with Liverpool being his home town.
David Greathead cut the Lake District episode. He said "It was a pleasure to edit, the two of them still have an on screen spark even out of character, but with little dalliances into their old parts, brought the program to another level.  Also being shot in the lakes it looked beautiful especially with some dramatic drone footage".
Andreas Torner worked on the North Yorkshire Episode.
Episode one starts tonight and see's Ricky and Ralf setting out from Ricky's home city of Liverpool as they embark on the first leg of the trip, heading to some Lancashire hotspots.
Tonight 8pm on GOLD.