SAS Who Dares Wins: Jungle Hell
Minnow Films for Channel 4
Exec Producer: Liam Humphreys, Ricky Kelehar and Richard Cook
Minnow Films for Channel 4
Editors: Kel McKeown John Watts, Mikhael Junod and Mike Kerr
Monday 23rd Jan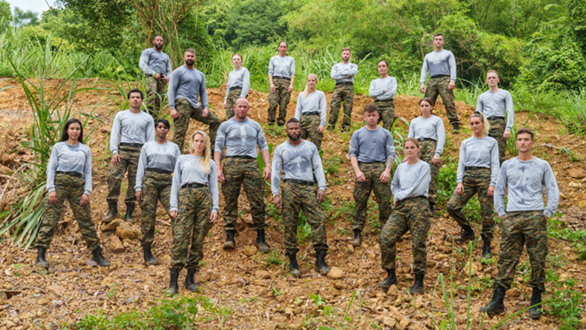 In the 8th series of SAS: Who Dares Wins, a new group of recruits face the toughest challenge of their life, in one of the toughest environments faced by Special Forces operatives. Over six episodes twenty brave men and women are put through jungle hell, in Thung Ui, North Vietnam, to attempt to complete the punishing jungle phase of SAS selection. It's the ultimate endurance test. Who will have the mental strength to survive jungle hell and make it to the end. The line up for the most brutal season to date includes a firefighter, a ballet dancer, a stay-at-home mum, a bin man and a farmer's wife.
This is one of those series that a lot of editors specify they'd like to work on and it had been on John Watt's list for a while!  We also had Kel, Mikhael and Mike cutting on the series. Dream team!
SAS: Who Dares Wins – Jungle Hell begins on Monday, 23 January at 9pm on Channel 4.