Scouting For Toys
BBC Studios for Yesterday Channel
31st March 2022 at 9pm
Editor: Andreas Torner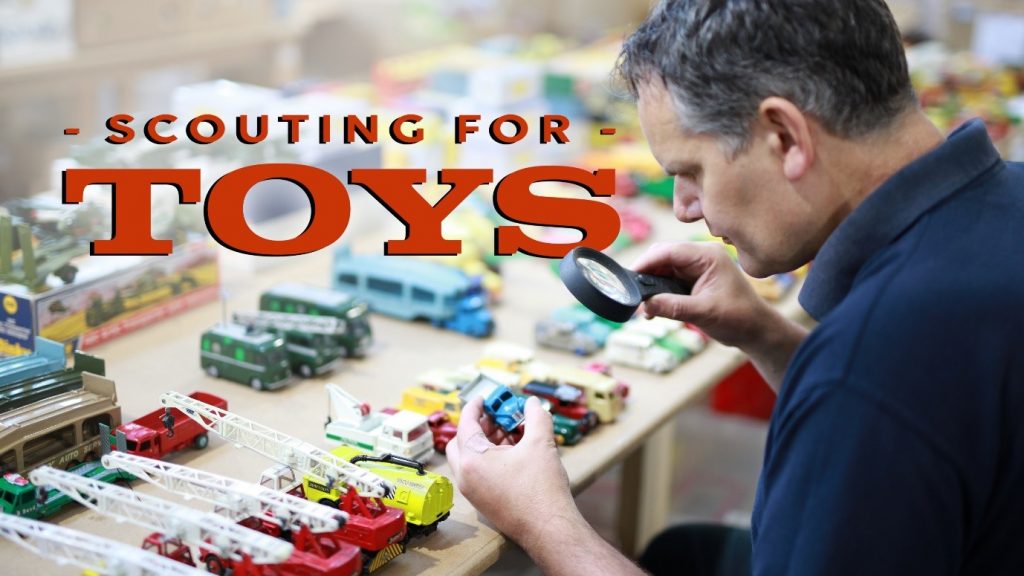 Ever kept a toy in its box to make sure it's pristine? Or looked for that vintage doll you had when you were a tot, that doesn't exist anymore? In this new 10-part observational doc series, BBC Studios goes behind the scenes at Vectis Toys Auctioneers in County Durham where buyers and sellers from all over the world come to trade vintage and limited edition toys.
In collaboration with UKTV, the series discovers how toys are valued and catalogued ahead of their weekly auctions, taking viewers on a nostalgic journey back to their favourite childhood toys, from Sindy dolls and Thunderbirds figures, to Matchbox cars and treasured teddies and meeting the passionate people selling the treasured collections they've amassed over decades.
Andreas Torner commented: 'it was a great programme to work on, with editors and producers logging in remotely from all over the UK and Europe. The world of Vectis auction house, which the series revolves around, is a real treasure trove of extraordinary toys and people. Part social history and part human interest, it's a fascinating look into the age-old human urge to collect.'
The first episode, recommended by to watch by The Times is on tonight on Yesterday Channel at 9pm.