Secrets of Pompeii's Greatest Treasures
Sandstone Global
Pre-titles Editor: Richard Lester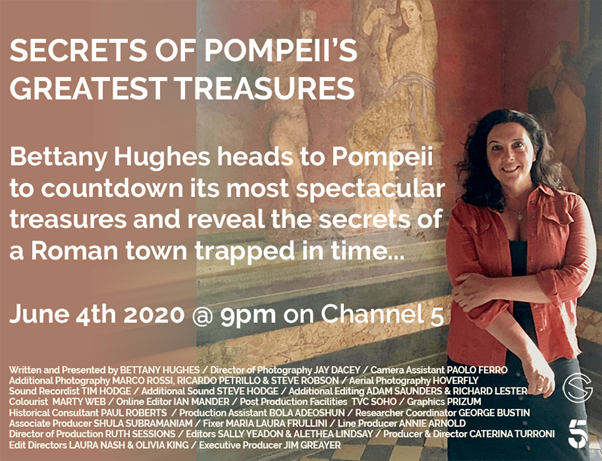 When Pompeii was buried by a eruption from Mount Vesuvius, it led to tragic loss of life, but it also preserved the city, giving future generations a unique insight into how the Ancient Romans lived. Here, Bettany Hughes picks ten treasures that encapsulate the glory of Pompeii and finds out what they tell us about its doomed citizens.
Rich Lester edited the Pre-titles for the series.
Starting at 9pm on Channel 5 tomorrow!