Sky Arts Landscape Artist of the Year 2016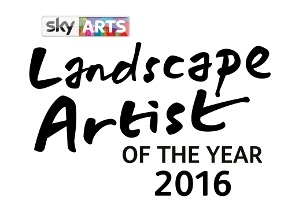 The search is on for the Sky Arts Landscape Artist of the Year with the first programme of the new series transmitted at 8pm on Tuesday, October 11.
The competition sees artists across the country compete to paint a winning landscape. This is the second series of the show, which is produced by London and Glasgow-based independent production company Storyvault Films. Last year's LAOTY was the best-performing, non-scripted series of all time and second-biggest series ever for Sky Arts. The series is presented by Frank Skinner and Joan Bakewell – a leading figure in the arts. The show not only highlights the tremendous artistic talent from every corner of Britain and Ireland, but also how the beautiful British countryside has inspired past and present generations of artists.
Congratulations to our editors Aidan Sansom, Trevor Smith, Dave Berezai and Becky Solomon who all worked on the series.