Sophie Grigson: Slice of Italy
Editor: Sam Thompsett
Fine Stripe for Discovery
3rd Oct 9pm on the Food Network and Discovery+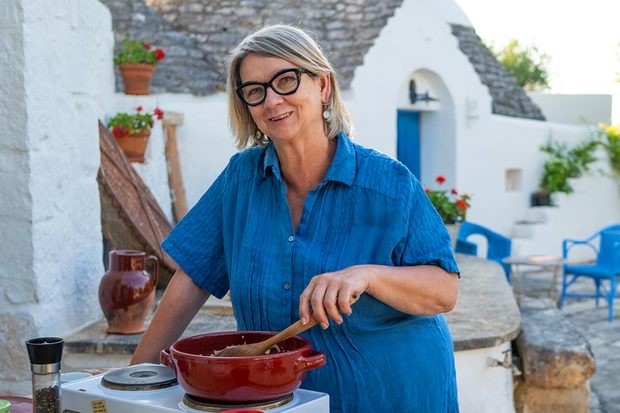 Sam edited three episodes of this brand new cookery travelogue . Food writer, cook and broadcaster Sophie Grigson sold up her home in the UK, packed everything into her car and moved to Puglia in the heel of Italy. The series follows her as she makes a new life for herself there meeting new friends, learning how to cook the Puglian way and exploring this, sometimes neglected, part of Italy.
Sam said "I really enjoyed working on the show, even if I spent the whole time yearning for Italian food. I'd say the biggest challenge of it was getting episodes cut and out the door within about 6 days an episode! Otherwise it was just a pleasure to work on."
We can't wait to follow Sophie on her adventures in Italy and we'll also be yearning for that yummy Italian food!
The first episode airs Monday 3rd Oct 9pm on The Food Network