Sunderland 'Til I Die
Fulwell 73 for Netflix
Executive producers are Leo Pearlman and Ben Turner.
Lem Lawrence– Online using Flame

Post Production Facility: Halo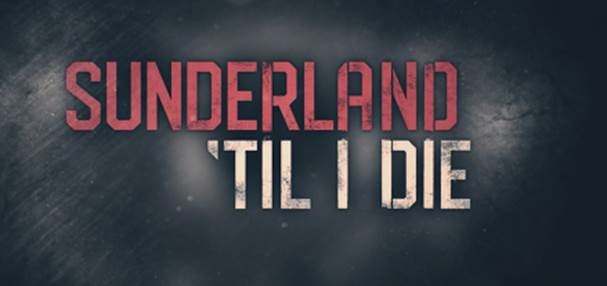 Commissioned by Netflix, Sunderland Till I Die is an eight-part series produced by James Corden's production company Fulwell 73. The behind the scenes documentary looks at the town's passion for the club, following the team during their first season in the Championship after a painful relegation from the Premier League under former Manchester United manager David Moyes in the 2016/17 season.
Lem Lawrence who worked on the series said "It was different for me working on longform, I really enjoyed it, althoughparticularly at the start, there was a lot of keeping track of the graphics(There was a whole heap of graphics on this series). Also I had to devise a wayto create end credit graphics and looks that were consistent with what wasbeing produced by the graphics company for different sections (For example,mobile phone footage, newspaper headlines, end credits etc), that would then befed across all the episodes that I wasn't able to work on, due to other workcommitments. This meant I had to make these parts in a way that a freelancerwould be able to come in and easily be able to replicate in their episodes. Ifound it really interesting finding out what really goes on inside a footballclub, lots of parts I had never even considered".
A press release from Fulwell73 said of the documentary: "In the era of multi-million dollar sponsorship deals and transfers, where the stakes have never been higher or the rivalries more fierce, this brand new Netflix original series sets at its heart the unfailing passion of this UK Northern town for its beloved football club"
Sunderland 'Til IDie is available on Netflix from Friday 14 December