Surgeons: At the Edge of Life
Dragonfly TV
Exec Producer: Daniel Barry
Editor: Tanya Trochoulias and Jayesh Lathia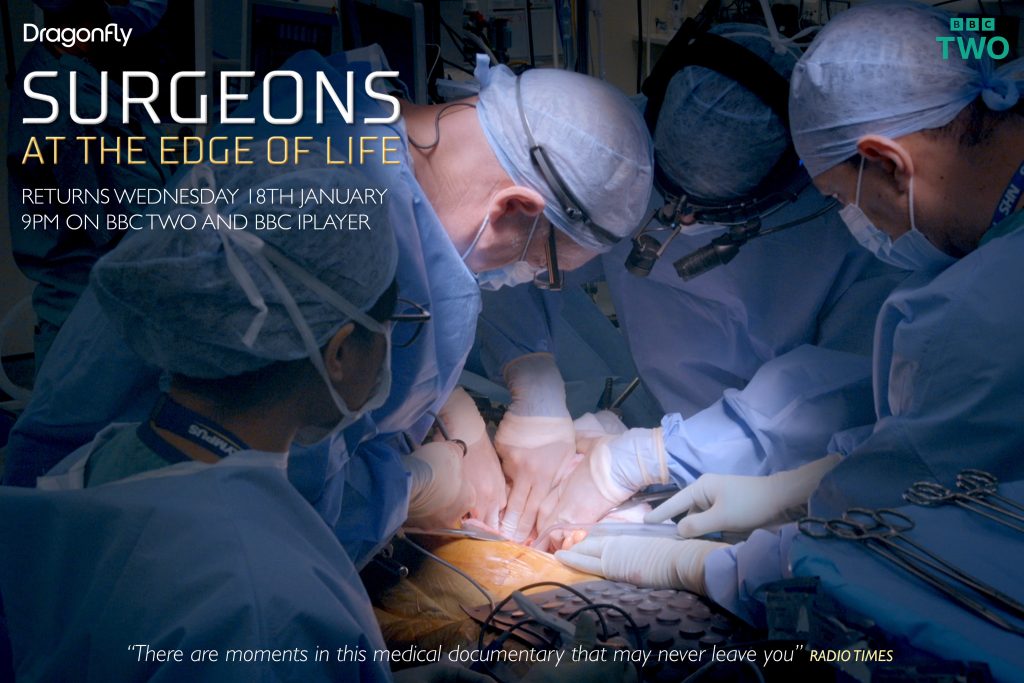 Bafta winning Surgeons: At the Edge of Life has returned with a new series which started on Wednesday 18th January.
World renowned surgeons at Addenbrooke's Hospital perform complex procedures to save lives. The hospital in Cambridge is an internationally renowned university teaching hospital and a centre of excellence for a number of specialities. The surgeons here take on complex cases where a successful operation can save and transform the patient's quality of life. Technical skill is paramount as even the smallest slip of the scalpel would result in catastrophe, the surgeons bear the ultimate responsibility.
Footage for the documentary series is from fixed rig cameras linked to a remote gallery. Shots include close-ups of surgeons and other members of the surgical teams at work during the most critical moments during the operations.
Jayesh Lathia who edited the pre-title teasers for this series said that 'This was a fascinating series to work on. There was much to learn about new medical advances and as always the key was to make sure that the emotional journey of surgeons and patients remained with the audience throughout'.
Tanya Trochoulias edited episode 5. She explained that "Surgeons has a dedicated team behind it, it's well covered and is really enjoyable to work on. The operations are often complex and decoding the process, to get the drama of the surgery, is both interesting and rewarding".
The series is currently on Wednesdays at 9pm on BBC Two and then available on BBC iPlayer. Episode 5 which Tanya edited will be on Wednesday 15th Feb.