Takeshi's Castle
Rumpus Media for Amazon Prime
Exec Producer: Iain Wimbush
Editor: David Abramsky
Launches 30th August on Amazon Prime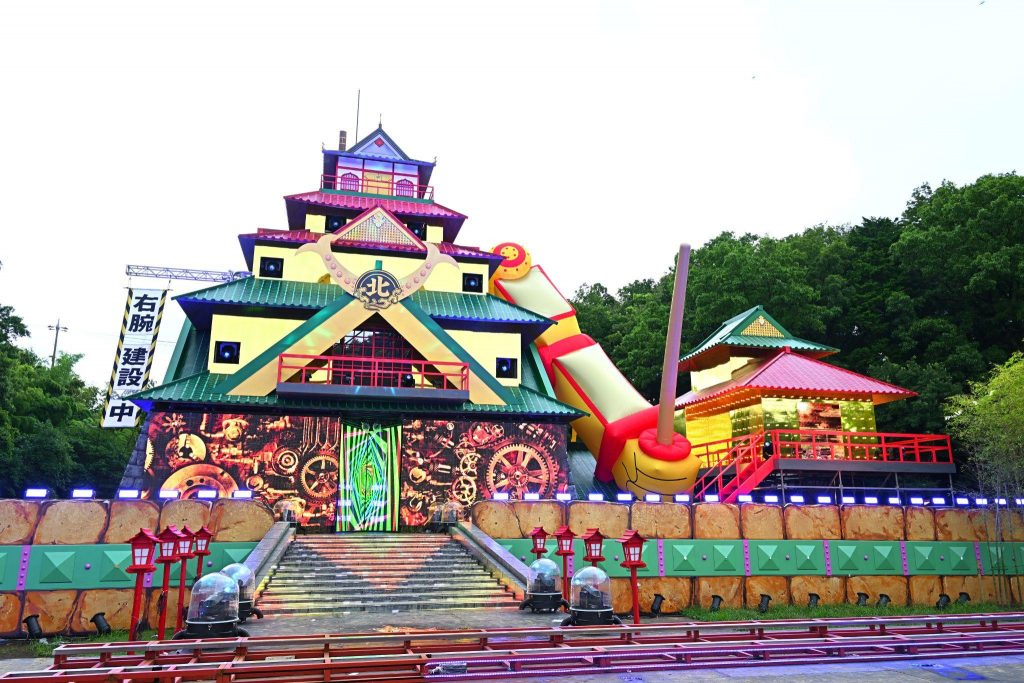 A new series of the legendary Japanese obstacle course Takeshi's Castle is being released on Amazon Prime on 30th August.
David Abramsky worked on four episodes which has new commentators, British comedians; Romesh Ranganathan and Tom Davis. Davis and Ranganathan will guide viewers through the hilarious, dramatic, and baffling world of Takeshi's Castle with their much loved blend of enthusiasm and scepticism. Recapturing the essence of  the 90's mayhem,  100 contestants, the 'attacking army' attempt to storm the impenetrable Castle, fighting off guards, devils, and giant foam mushrooms along the way! Only the bravest and luckiest will make it through to take on Takeshi himself, and potentially bank 1 million yen.
Editor David Abramsky speaks very highly of the project "Takeshi's Castle was such a fun project to work on. There were so many talented funny people on it, from the writers and presenters to the producers and other editors who I worked with closely throughout the edit. I'm not sure I've laughed as much on another project. It's also something I watched and enjoyed as a kid, which always makes something feel more special".
David explained that "The biggest challenge was also the most fun: finding that sweet spot where you're celebrating the chaotic nostalgic joy of this unique iconic show, while also picking the right moments to undercut it with Romesh and Tom's great double-act of scepticism and fanaticism. There's so many tools in the toolbox: pratfalls, bizarre format points, brilliant writing and great ad-libs. It felt like edit jazz, very free but also totally clear and focussed. From our first notes session, Amazon really encouraged that spirit of experimentation and instinctiveness, which made it even more enjoyable. The most unexpected part of it was the duration of the original shows – some episodes were originally over 60 minutes! So crafting that down to 30-40 minutes of tight, well-scripted dubbed comedy left a lot of space for crafting our own callbacks, running jokes and weird internal logic for each episode".
Catch Takeshi's Castle from the 30th August on Amazon Prime. Let those 90's memories come flooding back!