The Great Climate Fight
Keo Films for Channel 4
Exec Producers: Will Anderson and Andrew Palmer
Editor: Joe Swanson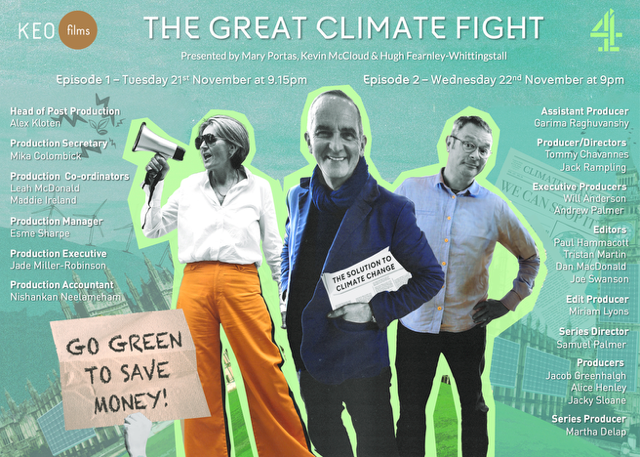 In this new series for Chanel 4, Kevin McCloud, Hugh Fearnley-Whittingstall and Mary Portas take their climate change fight to the government to demand change that could mean a greener economy, cheaper energy and lower utility bills. Guided by some of the most respected climate experts in the world, they highlight the areas where they think the government needs to do more, campaigning for tangible improvements in key areas like energy and housing. They put pressure on those in power and join forces with other celebrities to create eye-catching stunts to draw attention to their cause.
Joe Swanson edited episode 2 and he said that he was "proud to have been part of such an important series".
Good work Joe!
Episode 1 airs Tuesday 21st November and Episode 2 will be on Wednesday 22nd November.