The Great Cookbook Challenge with Jamie Oliver
Plum Productions for Channel 4
Editors: Melanie Golden & Gwyn Moxham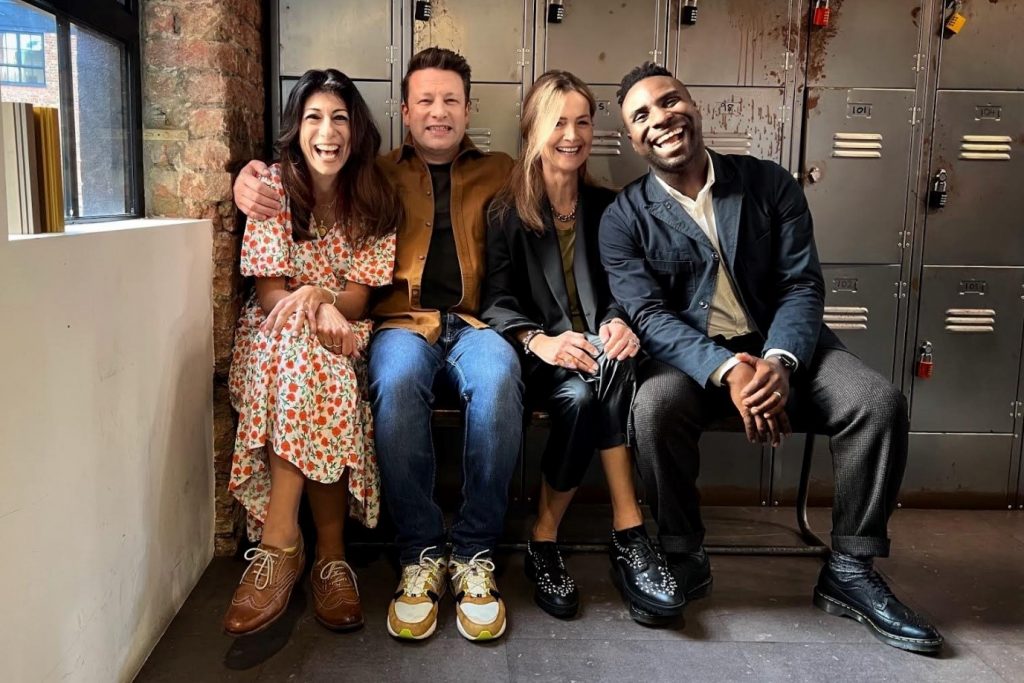 Jamie Oliver and Plum Pictures bring a brand-new format to Channel 4, unlike anything the channel has aired before. The Great Cookbook Challenge with Jamie Oliver will see a group of wannabe cookbook authors from across the country pitch their unique cookbook ideas. The contestants will compete in both cooking and publishing challenges in front of a panel of judges, to win a publishing contract with Penguin Random house. All the while, Jamie, a cookbook star himself, will mentor them and share his experience to help each of them develop their cooking and publishing skills.
Gwyn Moxham and Melanie Golden worked on the second half of the series (Episode 4 and 5 respectively) and enjoyed the challenge of creating a totally new format of cookery/competition show. Melanie commented: 'it's a really positive show, warm, funny with great insight into what goes into creating a cookbook, which is not the same thing as being a great chef! I hope everyone has as much fun watching it as we are having creating it.'
Get ready to find out the secret recipe to becoming a real cookbook star. First episode will air at 8pm on Channel 4, Monday 31st January. And who knows, maybe you can be the next Naked Chef?!