The Grierson Awards 2022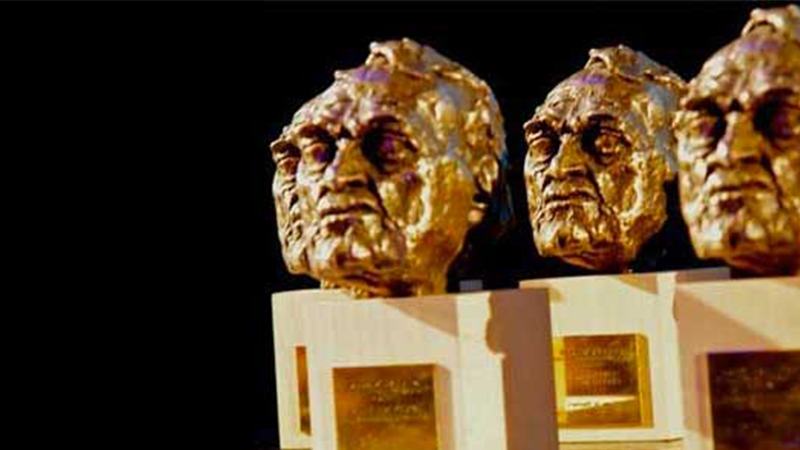 The Nominations for the 2022 Grierson awards have been announced!
The Missing Children has been nominated in the 'Best History Documentary' category. Made by True Vision for ITV, this documentary explores the scandal of Ireland's Missing Children from behind the closed doors of Irelands most notorious mother and baby home. Congratulations to Ella Newton who edited this feature length documentary.
Gazza- Episode 1 has been nominated in the 'Best Sports Documentary' category. Western Edge Pictures for the BBC Two. Graham Taylor edited this film about football legend Paul Gascoigne. From legendary talent and national hero to addiction, violence and scandals. Graham had been working with director Sam Collins for 5 years on the project! He said "The resulting film is bold and subversive, yet warm and nostalgic, asks more questions than it answers and was a dream project for a documentary film editor."
Idris Elba Fight School is nominated in the 'Best Constructed Documentary Series' category. Made by Workerbee for BBC2. Editors Abraham Teweldebrhan and Steven Struthers both worked on the series which sees the world-renowned actor, musician and activist Idris Elba takes on eight young Brits, each with unique challenging, personal stories and one thing in common: they want to better their future. In this life-changing and highly personal project, Idris wants this intensive course of boxing training to help arm his recruits with discipline, ambition and mental resilience, enabling them to acquire new life skills – and ultimately change their lives. Ab's said "Idris is a really nice guy, he was totally invested in the wellbeing of the young people and it was a great series to work on that ended up being about so much more then boxing".
Glow Up: Britain's Next Make-Up Star has also been nominated in the 'Best Constructed Documentary Series category. Tom Savage and James Sheldon worked on this series which sees amazing transformations and stunning creations from aspiring artists competing to become Britain's next make-up star. Made by Wall to Wall Media for BBC
Last but not least Joe Lycett Vs the Oil Giant has been nominated in the 'Best Documentary Presenter' category. Editor Creda Wilson cut this documentary made by Rumpus Media for Channel 4 which follows Joe Lycett as he takes on Shell, he investigates whether the oil giant is as eco-friendly as its advertising makes it out to be.
Congratulations to all the nominees. The Grierson Awards ceremony will take place on the evening of 10 November 2022 at the Queen Elizabeth Hall, Southbank, London. We'll see you there!