THE SOUTH BANK SHOW: GILLIAN ANDERSON
Sunday 22nd November, 22:45, Sky Arts and NOW TV
Editor: Andreas Torner
The South Bank Show, the longest- running Arts show on British TV is back with a new series and in the first episode, edited by Andreas Torner, Melvyn Bragg meets Actress Gillian Anderson.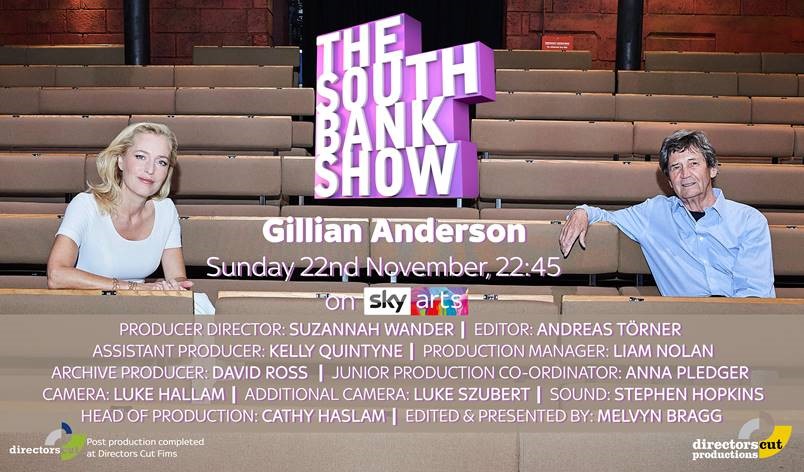 Melvyn Bragg meets actress Gillian Anderson at the Young Vic in London, where she discusses her career in film, TV and theatre. She talks about her best-known TV roles, from scientific FBI agent Scully in The X-Files to her recent portrayal of liberal, sex therapist Jean, in Netflix's Sex Education.
We're excited to hear that for this South Bank Show film, Gillian performs a reading as Margaret Thatcher – a role she has taken on for the fourth series of Netflix's epic drama, "The Crown". We're obsessed!
The South Bank Show: Gillian Anderson edited by Andreas Torner will be aired on Sunday 22nd November, 22:45, Sky Arts and NOW TV