Tim Fielding wins award!
Congratulations to Tim Fielding who won this years prestigious (love that word) Broadcast Tech Young Talent Award.
The Young Talent Award recognises outstanding individuals under 30 who work with technology in the fields of production, post and delivery.
Tim won:   Editor of the year.
Doesn't he look smart!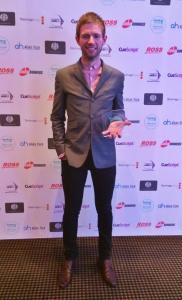 For more info see  https://storify.com/MBIEvents/broadcast-tech-young-talent-awards-2014