World's Most Dangerous Roads
Ricochet for Dave and UKTV Play
Exec Producers: Natalie Wilkinson and Hannah Lamb.
Editors: Andreas Torner, Melanie Golden and Ian David Smith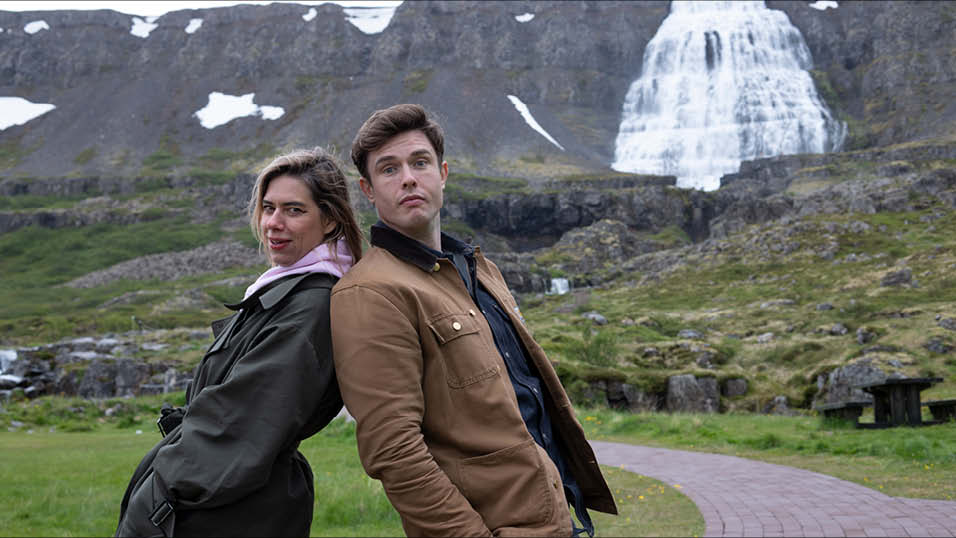 Ricochet series, World's Most Dangerous Roads is returning to Dave and UKTV Play for a second series.
The upcoming series will feature a fresh lineup of comedic duos embarking on a bold adventure to navigate some of the world's most perilous roads. Filmed over five days, existing friendships, revealing conversations, chemistry and rivalries between celebrities add extra value to the road trips as they are sent to new destinations to face driving challenges that test them to their limits.
Melanie edited the Bhutan and Sri Lanka episodes with comedian duos Maddix and Larry Dean venturing into Bhutan and Jeff Stelling and Chris Kamara embarking on a journey through Sri Lanka. Melanie enjoyed working on the series commenting; "The World's Most Dangerous Roads – what a ride 🙂 2 comedians/celebrities in a car, filmed all day in epic landscapes, doing crazy things and trying to stay on the road, being funny, witty, scared and sharing some insights into themselves. Editors dream. Biggest challenge on this show – the amount of amazing content that we have to get through, and deciding what will finally make it into the edit, having to finding the balance between the epic journey, the culture of the country, the funny moments ( and there are so so many) and then the insight into our contributors. A fantastic show and an incredible team!"
Andreas enjoyed on series 1, the Albania episode with Keith Lemon and Will Mellor. He is now working on this second series travelling through Bulgaria with Olga Koch and Thaniya Moore.  He said "It's a great format – part travel show, part comedy and it's a lot fun to work on"
World's Most Dangerous Roads is returning to Dave and UKTV Play later this year