Worzel Gummidge's Guy Forks
Leopard Pictures, Lola Entertainment and Treasure Pictures for BBC One
Airing 6th November 2021 at 5:45pm
VFX Artist: Lem Lawrence working for Jam VFX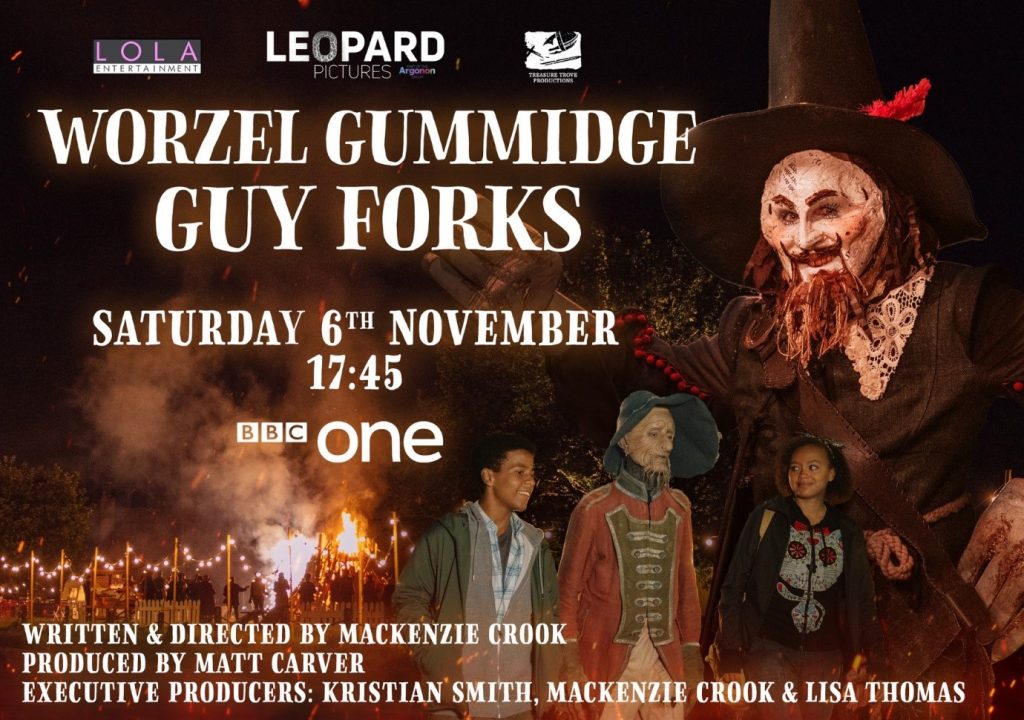 First episode in series 3. Produced in collaboration with Leopard pictures, Lola Entertainment and Treasure Pictures for BBC One and iPlayer.
Director Mackenzie Crook reunites with Toby Jones to bring us his critically acclaimed adaptation of Worzel Gummidge inspired by the classic books by Barbara Euphan Todd.
It's the build-up to bonfire night and a new face has arrived in Scatterbrook. Worzel's cousin, Guy Forks, has taken his rightful place at the top of the bonfire, but an argument between the old friends leads to a competition to prove who can do the other's job better. With The Bonfire Night Committee distracted, Guy convinces Worzel to swap places, but it soon becomes clear that Worzel has bitten off more than he can chew. With Worzel stuck on top of the bonfire, John and Susan turn to Aunt Sally for help, but can they find a way to rescue Worzel before time runs out?
Lem Lawrence who helped create the Visual Effects for the series commented, 'Worzel Gummidge has been a lovely show to work on with the talented guys at Jam VFX. It's a show for the times we have been living in, as its just a lovely feel-good drama, just what we all need right now.
We have been busy creating invisible FX to help the magic of the show move along seamlessly, and give Mackenzie Crook's Worzel a hand to get out of the many scrapes he gets into on his adventures.'
This episode is all ready for Bonfire Night so settle in front of the fire and enjoy! We can't wait!
6th November at 5:45pm on BBC One and iPlayer.