ENDURANCE : The Documentary about Porsche at the Two Toughest GT Races in the World.
Editor- Mark Pickles
Director- James Routh
Hochkant Film Available on Amazon Prime and Youtube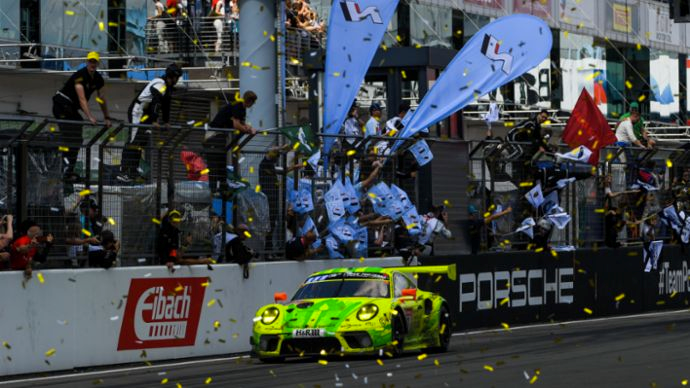 The 24 Hours of Le Mans on 15/16 June 2019 and the 24-hour race on the Nürburgring-Nordschleife just one week later put drivers, engineers and team managers under stresses seldom experienced in such a concentrated form.
With spectacular images, the new Porsche documentary Endurance outlines the background, challenges and tireless efforts of the Porsche team. Every high and low of this monumental challenge is documented.
The wonderful Mark Pickles edited the documentary and here is what he had to say about his experience on the project:
24hr Endurance racing is honestly madness! I quickly developed a serious respect for these guys. Their world has some of the most fanatical followers of any sport, and the challenge of the film was to make something which satisfied the most hardcore of fans, whilst entertaining and appealing to a broader audience at the same time. The sport is incredibly intense with a lot happening on and off the track, and we wanted to transport the audience into this high stakes environment, in the most authentic way.
From the point of view of the edit, feature length projects are a passion. The indulgence of 90mins is especially fun to work on. Due to the nature of the 24 hour footage, we had the privilege of copious amounts of footage and audio to work with. It was incredible to have such camera coverage, and of such beautifully shot footage. James (the Director) has a huge amount of experience in this high octane environment and really knew what he was looking for. Working with him was a real pleasure. He was very trusting in my approach and we formed a really rewarding partnership.
Working with an international team was also a memorable and enjoyable collaborative experience, and I was thrilled to lead the edit.
ENDURANCE is available here on Youtube or on Amazon Prime.