Inside the Iranian Uprising
Passion Pictures for BBC Two and PBS
Finishing Editor: Nick Follows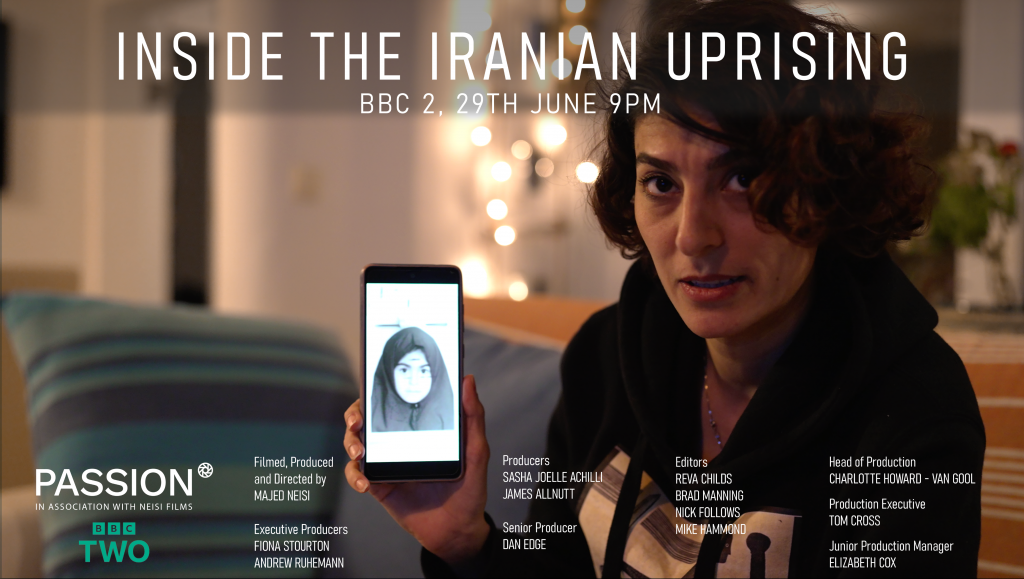 Produced by Passion Pictures for BBC Two and PBS, this current affairs documentary delves into the thick of the recent protests and demonstrations in Iran, following the death of a young Iranian woman whilst in police custody. Using gripping footage shot by the citizens on the front lines of these ongoing protests, the doc gives an unprecedented and shocking insight into the political and social situation in Iran, exposing the current regime's extreme response to the most serious challenge they have faced since the revolution in 1979 and revealing the brutal cruelty they're displaying to try and control both their people and any journalists from around the world documenting the protests.
Nick Follows was brought in towards the end of the project to help cut stories alongside the main editor Reva Childs. Nick is an experienced editor used to dealing with disturbing footage, but shared that he found the material very dramatic and distressing however he really enjoyed working with the very talented Reva.
Inside the Iranian Uprising will be streaming on PBS and airing on BBC Two tonight at 9pm.