James May: Oh Cook! Series 2
Plum Pictures for Amazon Prime
Exec Producer: Will Daws
Editor: Roy Williams & Simon Mackenzie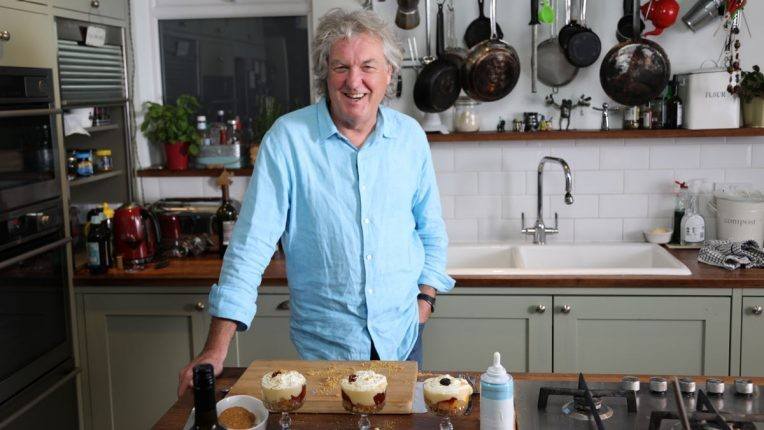 James May is back with series two of his culinary series James May Oh Cook!
Series 2 sees motoring enthusiast, world traveller, and novice home cook James May continue on his journey from "kitchen klutz to capable cook". Known for his witty humour and distinctive style, May aims to teach viewers how to make the world's most mouth-watering dishes, using ingredients you can buy from your local shop.
Roy Williams has worked on many James series and edited the first series of Oh Cook back in 2020 during the dreaded pandemic. Roy has some interesting insights into the edit "With the first series being edited right at the start of lockdown, it enabled us to develop workflows that then worked well across the 2nd series which made remote working easier altogether".
Simon Mackenzie edited the Vegan episode which was full of drama. Simon told us that thanks to the multicamera fixed rig set up and the amazing team at Plum grouping the shots, the edit was straightforward from a technical point of view. The main challenge on this episode was to pick out the best story bits as there were so many! Simon divulged: 'My episode was full of fun moments in which the audience gets to peek behind the scenes as, quite accidentally, James smoked out the whole place which precipitated a series of events from the fire alarm being set off to the Executive from Amazon nearly choking on the smoke from the chillies and having to leave the set.' Who knew Vegan cuisine could be so adventurous…
Get your aprons at the ready! The second season of Oh Cook! will premiere on May 24th May on Amazon Prime.