Make or Break
Box to Box Films for Apple TV
Editors: Franco Bogino, Charlie Webb, Jayesh Lathia with edit support from Matthew Henley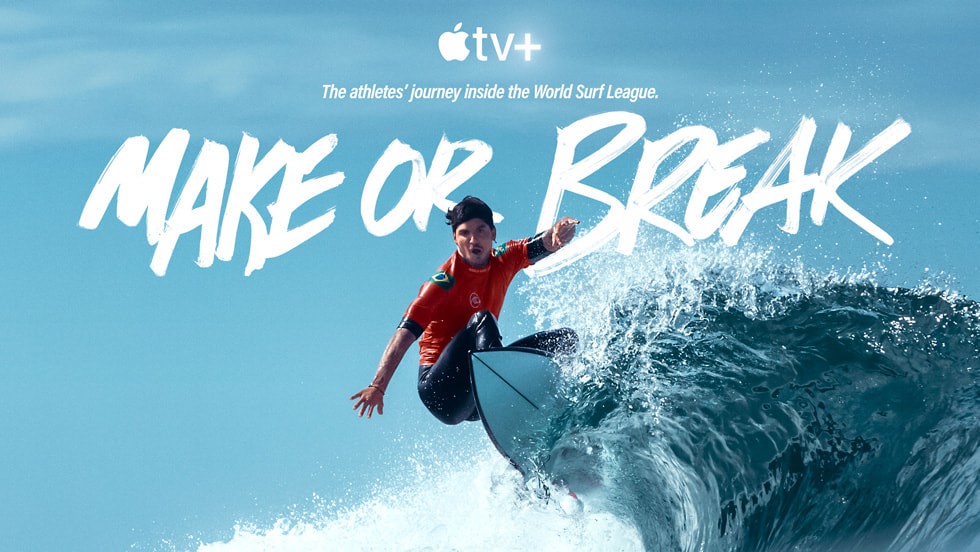 Make or Break offers behind-the-scenes access and intimate deep dive into the aspirations, challenges, accomplishments and personal lives of the surfers who compete to remain on the elite 2021 Men's and Women's WSL CT, and takes viewers on a journey to stunning surfing locations across the globe. The series follows the 2021 competition, navigating as the league responds to the global pandemic, while exploring the dynamic surfing culture along with timely issues, including diversity, mental health and the physical impact of the sport.
We caught up with Franco who said "It was particularly enjoyable cutting all the high energy surfing sequences, it was fun editing. There were a lot of cameras and sound feeds, so it would take a bit of time to unpick all of that. There was also a lot of stuff shot, so it would take a long time to go through it to find the good bits of actuality and character stuff to cut the non action sequences. But there was a big team of assistants there to help us with that, and there was a good schedule, so it was all doable. I used to surf, so for me it was a real treat to work on".
Charlie commented " Really enjoyed working for Box to Box on this challenging but very rewarding series. Each episode is gripping  and you get some great insights from the best surfers in the world".
Jayesh said Make or Break was an amazing sports series to work. I didn't know much about surfing before working on the series but it was a great learning curve! Our goal in the edit was to first and foremost tell a human story about each of the competitors and weave this with the incredible mental and physical challenges they faced on the surf. It was a really enjoyable experience and hopefully Make or Break will introduce surfing to a wider global audience.
I worked on the women's episode, featuring world champion Stephanie Gilmore. The story of Stephanie's long term and ground breaking success was cut against new and younger women who were ready to take the world championship crown. The two approaches to surfing, old school elegance vs new aggressive power, gave this episode a unique narrative angle.
Make or Break is set to premiere on Friday 29th April on Apple TV
Watch the trailer HERE.