Maradona in Mexico
A Ronachan Films and Pacha Film production for Netflix
Editor: Nick Follows
Directed by Angus Macqueen
13th November on Netflix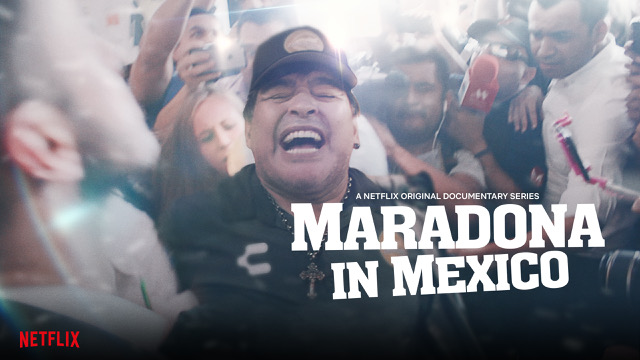 In September 2018 the legendary Diego Maradona became Manager of the second division Mexican football team, Los Dorados de Sinaloa, who were bottom of the table. Last seen misbehaving at the World Cup in Russia, dire predictions were made when Diego, famous for his addictions as well as his football, descended on Culiacan, home to the world's biggest drug cartel. (Just two weeks ago its streets were taken over by cartel gunmen.) With astonishing access to Diego and his players, the changing room and the town, the films are a study in passion in all its forms.
David Faitelson, ESPN: "Diego had to go to give life to a football team. Incredible. The city where they traffic the very substance that almost ended his life."
Nick Follows cut the last episode of Maradona in Mexico available on Netflix from 13th Nov.