Rich & Shameless: Series 2
Raw TV for TNT
Executive Producers: George Waldrum, Glenn Barden
Editors: Charlie Webb, Phil Bowman & Rob Trela
Produced by Raw, this original true-crime anthology series tells the shocking, real stories of the consequences that come with great wealth in the sports world. Catch the trailer HERE.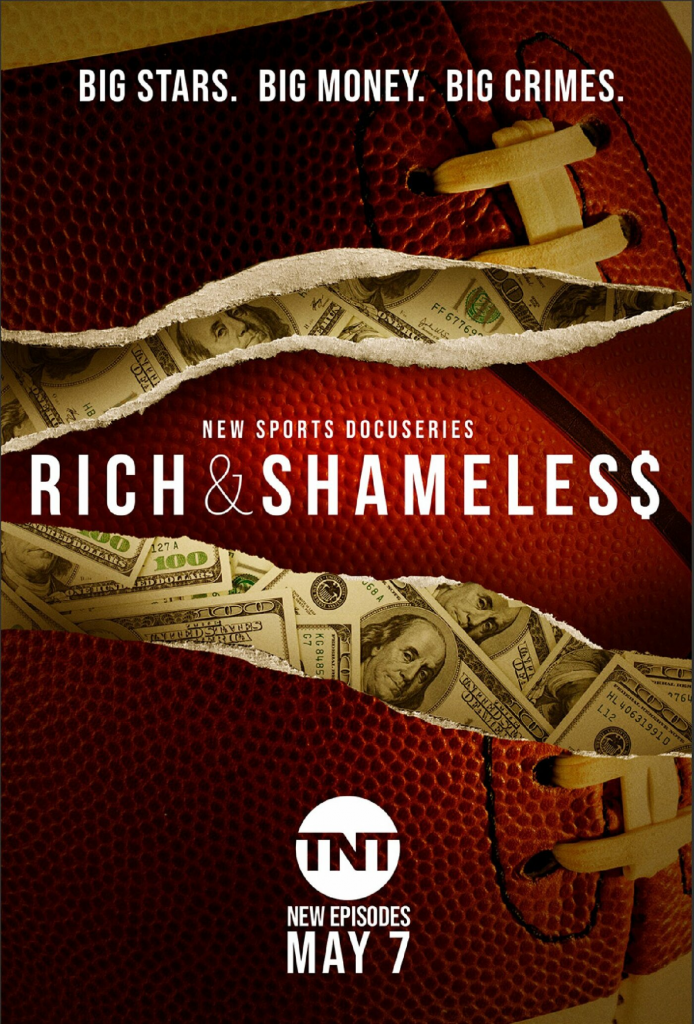 Rich and Shameless returns for a second season, using a combination of powerful interviews and unique archive, to go behind the public façade and reveal the dangers of great prosperity. Subjects include Dennis Rodman's stolen millions, Hulk Hogan's leaked sex tape, a Patriots line-backer caught in a deadly love triangle and the murder of NBA star Lorenzen Wright.
Three of the faction's editors were working on this series, Rob Trela cut episode 4 – A Deadly Football Hit recounting the gripping true story of Eric Naposli, the former NFL line-backer for the Patriots, who got caught up in a bizarre love triangle and is now serving life in prison for murder.
Charlie Webb worked on Episode 7, Murder, Fight-Fixing and the White Don King. Charlie loved the team he was working with on this series and was excited to get started as the stories were strong, each with their own voice and unique style. When we spoke to Charlie he enthused;  'it was one of the greatest stories I've ever worked on! It was straight out of a Hollywood movie, with many twists and turns, keeping the audience on the edge of their seat throughout. Fascinating!'
Phil Bowman was director and editor of the 'Dirty Moneyball' episode and dug into the project to find a creative way to fill the gaps between archive and interviews to engage the audience in the story. Phil said; 'the biggest challenge in pre-production was figuring out how to visualise a story that takes place on quite a large scale, with multiple characters and locations. A drama recon shoot was out of the question. So I reached out to award-winning miniatures artist Clemens Wirth over in Austria, and enrolled him to help bring the epic story to life, using 2cm tall plastic figures and some cardboard 😉 Clemens is a true artist, and he did an amazing job. Due to the scale we were working at we were able to put anything on screen from crane shots over baseball stadiums and police shootouts at an airport. The miniatures work took 3 months from start to finish. 1 month of prep and 2 months of shooting which took place alongside the documentary shoot in Miami and the edit back in London.'
The next Ep, Ep2 "Hulk Hogan vs. Gawker" Premieres Wednesday 17th May on TNT.
Episodes will be available to steam on HBO Max.