The Billionaires that Made Our World
BriteSpark Films for Channel 4
Editors : Nick Follows and Nick Watson
Exec Producer: Tom Porter
Director/producer: Storm Theunissen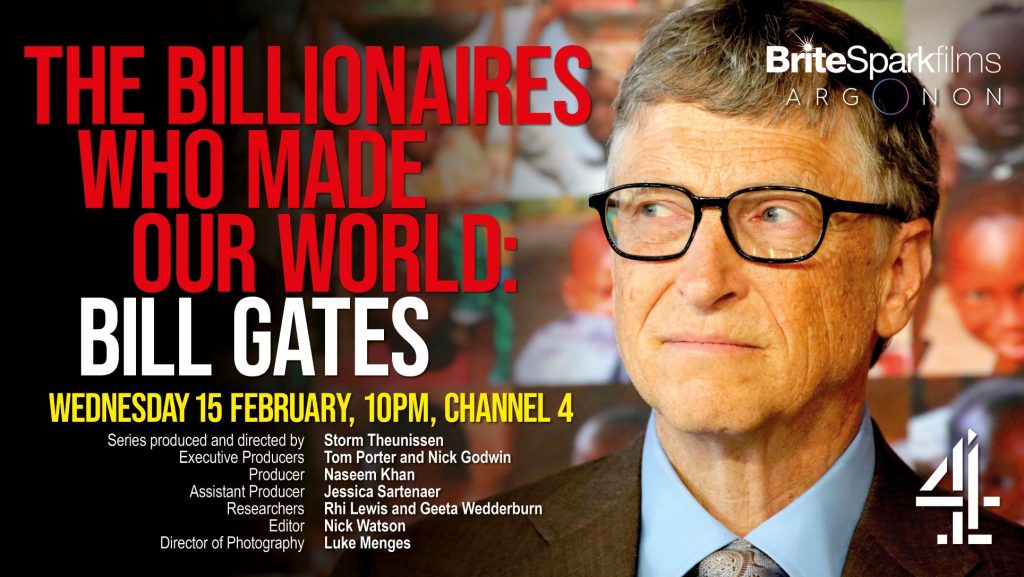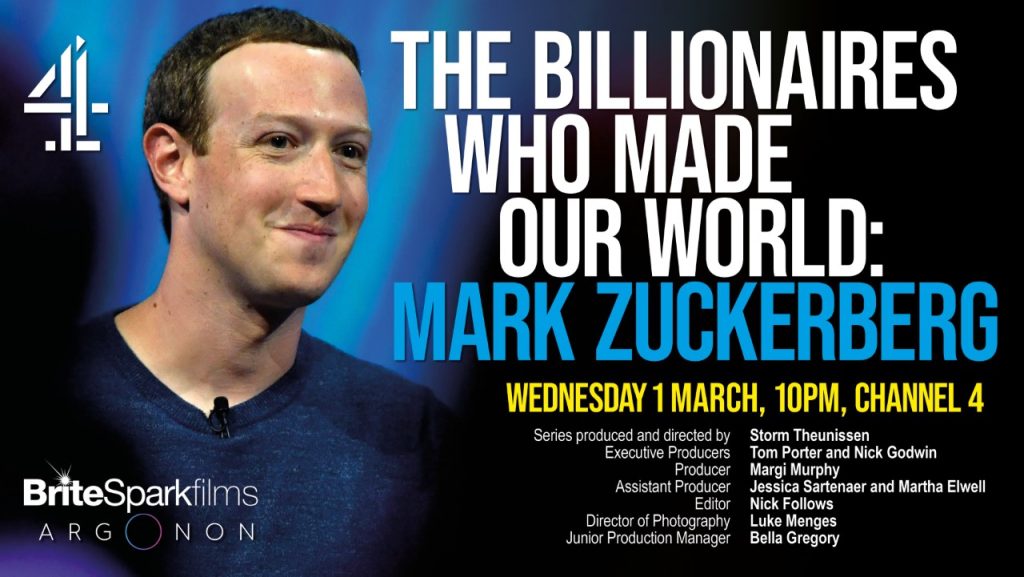 This new three part documentary series looks at the lives of tech revolutionaries, Bill Gates, Mark Zukerberg and Jeff Bezoz. With exclusive access to friends, former colleagues and insiders it examines company culture, charitable endeavours to challenges with governments. The documentaries explores the truth behind the men linked to three of the world's biggest and most iconic companies. It delves into their psychology and key events from their lives. It fuses beautifully-shot master interview, filmic elements, archive, and has minimal commentary.
Nick Watson edited Episode one which looks at Bill Gates who revolutionised the world of tech. Since stepping away from the world of business, the Microsoft founder has forged a reputation as the "good" billionaire, whose foundation's aim to help the world. The documentary digs into Gates's business practices and questions if Bill and Melinda Gates Foundation in the healthcare sphere really is such a good thing.
Nick Follows edited the Mark Zuckerberg episode which delves into the empire that Zuckerberg has built, examining the impact he's had on the world. Available on the 1st March.
Nick Watson's Episode 1 on Bill Gates will air on Wednesday 15th Feb at 10pm on Channel 4.