The Wine Show
Editors: Dave Berezai, Jonnie Case and Gwyn Moxham
Jura Productions for Amazon Prime Video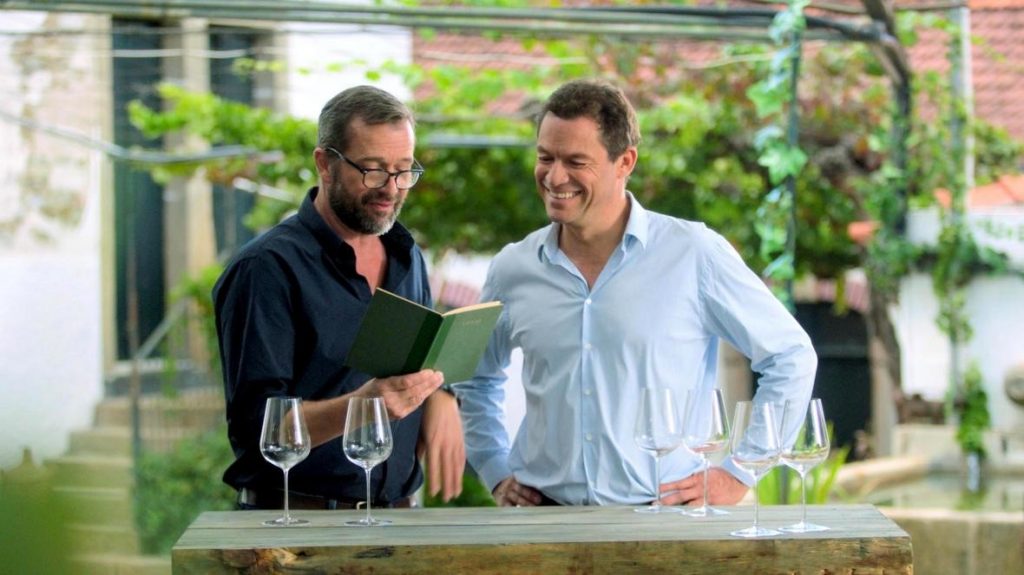 Need some escapism? Grab your glass of vino and settle in for an evening with a new series of The Wine Show!
Matthew Goode, Matthew Rhys and James Purefoy are joined by Dominic West this season to capture the exciting and extraordinary world of wine in sunny Portugal.
Three Sastusfaction editors worked on the series and it sounds like it was a fun project. Jonnie Case said "it was a joy to edit as it is so well scripted, produced and shot. It was great fun working with a cast of well known UK actors who are happy to allow themselves to be gently educated in the ways of wine".
Gwyn Moxham found it great working with the team "both the wider team and also our little editor huddle with Dave and Jonnie,  honestly the nicest bunch of people to be entering the weird world of lockdown editing with" He also added  "It was great also to work with footage from the most stunning parts of Portugal, and with such talented actors! A great gig and learned lots about wine, food and Portugal".
Dave Berezai said "I can honestly say I knew next to nothing about wine before I started on this show. I have since learnt many of the nuances that help create a great bottle of wine. But I have barely scratched the surface. There is so much to know! This was my third season and it was great to work with such a lovely team again.The material was beautifully shot in some truly amazing places around the world. Us editors were given a great deal of autonomy to put our own stamps on things – a challenge which we all relished. And to top it off some top notch wine made it's way into the edit from time to time. Cheers!"
The Faction ladies are now dreaming of sitting in the sun in Portugal sipping some lovely wine!
See the trailer here:
The Wine Show season 3 will be launching on Amazon Prime Video Thursday 31st Oct