BBC2
Editor: Nick Follows
This ambitious series looks to crown the most beloved icons of the 20th century, inviting audiences to vote for their most influential figure. The shortlisted 'icons' have been divided up into different categories depending on their field of excellence.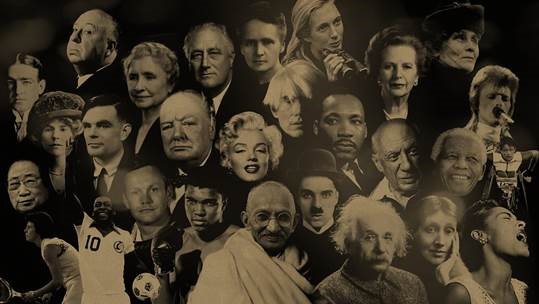 Nick Follows  worked across the series and edited tonight's episode which looks at Artists and Writers. Actress and model Lily Cole assesses the legacies and achievements of Pablo Picasso, Virginia Woolf, Alfred Hitchcock and Andy Warhol – four of the 20th century's greatest artists and writers. Co-founder of the Cubist movement, Picasso possessed extraordinary talent from an early age. He could have had a brilliant career as a traditional artist, but chose to rip up the artistic rule book, creating defiantly sensual and provocative pieces. Woolf subverted expectations, both professionally and personally, breaking new ground in literature and issuing a rallying cry for artistic equality on behalf of women everywhere. Nicknamed the `Master of Suspense', Hitchcock's career spanned six decades, and he was behind some of the most famous moments in cinema. In an age of post-war prosperity, Andy Warhol's work, which explored consumerism and mass production, was so revolutionary that while some thought he had redefined art, others believed he had broken it.
Voting begins at the end of each programme at 10pm, and is open until 4pm the next day. The winners of the two categories airing each week will be announced live on The One Show – which will also be supporting the show's grand finale in February.
Icon's Artists and Writers is aired tonight at 9pm BBC2.
Other episodes are available on Iplayer